Navigation
Manually mounting / removing styli from stylus holders
Manually mounting / removing styli from stylus holders
To manually mount or remove the stylus from a stylus holder:
The stylus holder must be removed from the module before mounting / removing a stylus.
Always stay within the recommended stylus capability range (see RSP3 stylus carrying capability guidelines).
Avoid touching the joint face on the stylus holder, as it may become dirty or contaminated.
Always use the correct stylus tools to tighten the threaded joints between the stylus and the stylus holder, thus avoiding excess torque (causing the tool to bend).
To remove a stylus, reverse the above procedure.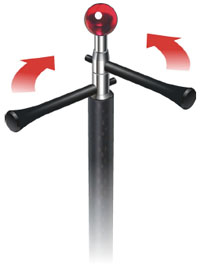 NOTE: If a spare stylus removal tool is needed please order Renishaw part A-5000-7835 (the set comprises two S7 stylus tools in a plastic box).