The REVO probe change system is designed to allow automatic REVO probe and stylus holder changing on a CMM. The primary purpose of the system is to improve flexibility with the ability to use and store stylus holders with different styli or stylus configurations.
For optimum metrology, SFP1 probes and stylus holders should be changed automatically using REVO change ports (RCP TC-2 and RCP2). These ports are mounted on the modular rack system (MRS2).
RCP TC-2
The RCP TC-2 is a thermally controlled port for changing RSP2 V2, RSP3 and SFP1 probes.
Dimensions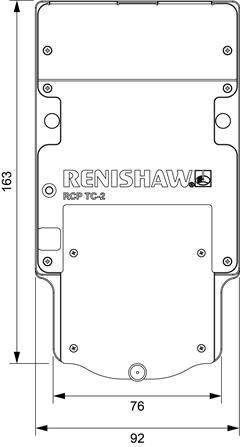 Key features of the RCP TC-2 are:
Maintains the probe at the operating temperature when not in use, for optimum metrology
Allows RSP2 V2, RSP3 and SFP1 probes to be rapidly interchanged automatically
Mounts on the MRS or MRS2 to allow multi-port systems to be created
Not to be used for changing stylus holders
RCP2
The RCP2 is configured to change RSP2 V2 stylus holders, SFP1 styli and RSH3-6 stylus holders.
Dimensions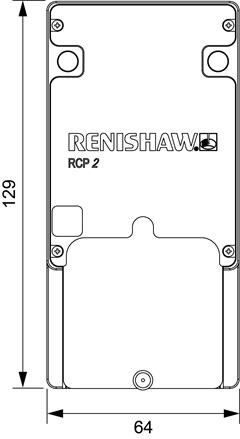 Key features of the RCP2 are:
Allows RSP2 V2 stylus holders (RSH175 / 250 / 350 / 450 / 500), SFP1 styli (SFS-#) and RSH3-6 stylus holders (RSH3-6#) to be rapidly interchanged automatically
Mounts on the MRS or MRS2 to allow multi-port systems to be created
Not to be used for changing RSH3-1 / 2 / 3 / 4 stylus holders or REVO probes