Automotive engineering
Driving an automotive revolution
Renishaw is a recognised standard in automotive manufacturing due to the speed, flexibility and ease of use offered by its industrial metrology solutions. We supply the automotive sector with a diverse range of technologies that help to improve the efficiency of manufacturing processes and speed up component inspection at various stages of production.
We now look forward to the future of alternative fuels and automation technology.
We work throughout the automotive supply chain, with a focus on the development and adoption of new technology and helping manufacturers achieve ever more demanding performance targets. We have particular expertise in controlling the manufacture of powertrains.
New processes
Developed through our work in motorsport, we enable high levels of accuracy in manufacturing with metals, carbon fibre and specialised alloys. Using our developments in metal 3D printing and Design for Additive Manufacture, we enable creation of components that were previously unfeasible to produce, for example, conformally cooled mould tools for injection moulded parts.
Automation
Closed-loop control of high volume CNC machining processes for drivetrain components.
Efficiency
We drive cost reduction with robust manufacturing controls. These ensure parts are made correctly, first time and that scrap and wastage are reduced without slowing output. This reduces material costs and cycle times per component.
Performance
Our technology is helping manufacturers achieve major performance improvements by working to ever tighter tolerances, especially in the critical area of engines and powertrain.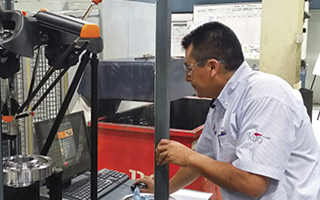 Gauging
Our Equator™ gauging system offers precise and rapid gauging of even complex parts, tracking trends in machining and enabling automatic process adjustments to account for changing variables like thermal drift.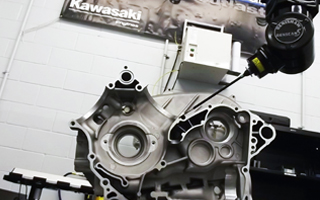 Inspection
Our 5-axis CMM probing systems can measure parts to inspect form and surface finish, ensuring the performance of sealing surfaces and the efficiency of vehicles. They provide rapid data collection for high precision components like engine blocks and cylinder heads.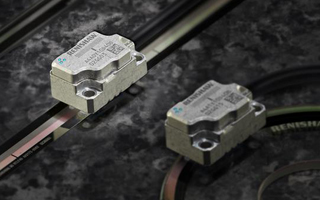 Position encoders
Magnetic, interferometric laser and optical position encoders give high accuracy position and motion control over long distances or in tight spaces.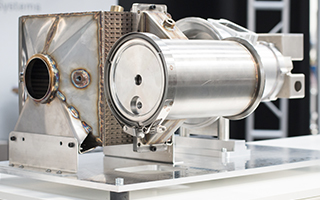 Additive manufacturing
Metal 3D printing using a range of metal powders to create strong, light components – like lattice work and internal bracing for structures.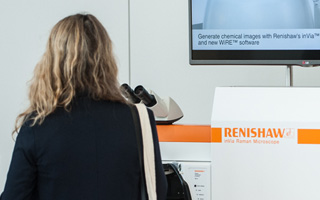 Raman spectroscopy
For checking the material make-up of paints, specialist materials and the quality of surface coatings.