Renishaw FixtureBuilder
Renishaw's FixtureBuilder software creates fixturing set-ups to provide documentation and assist off-line programming for CMM, Equator™ gauging and vision inspection.
FixtureBuilder is a 3D-modelling software package designed to allow the creation and documentation of fixturing set-ups.
The software can be used with a CAD model of the inspected part, which is imported into FixtureBuilder, so that the fixture can be built around it. The entire set-up, along with the inspected part, can then be exported into inspection programming software. FixtureBuilder supports most CAD formats including IGES, SAT and STEP. A translator add-on module is available for Pro/E and CATIA.
Download your free trial of FixtureBuilder or visit the Renishaw Web shop to buy online.
FixtureBuilder offers a wide range of customer benefits, derived from Renishaw's outstanding understanding of metrology best practice and part inspection.
Clear and well-organised libraries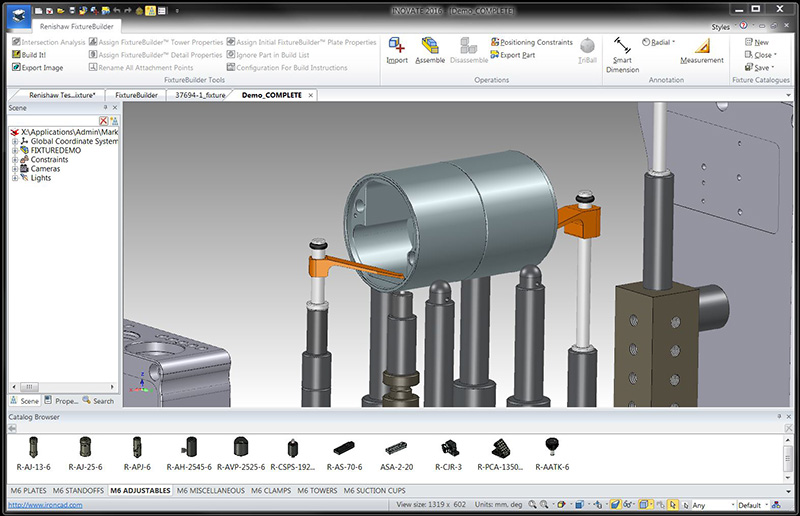 All standard base plates and fixturing components are conveniently organised into tabbed catalogues, grouped by component category and thread size.
Intelligent 'Drag and drop' functionality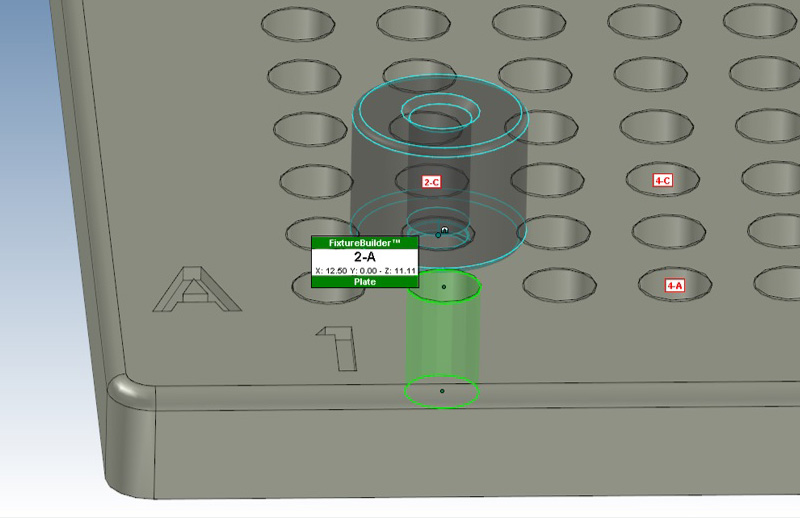 Simply drag and drop the components onto a plate or another component. The SmartSnap®* technology automatically aligns them while indicating the mating hole X, Y and Z co-ordinates.
Quickest way to manipulate parts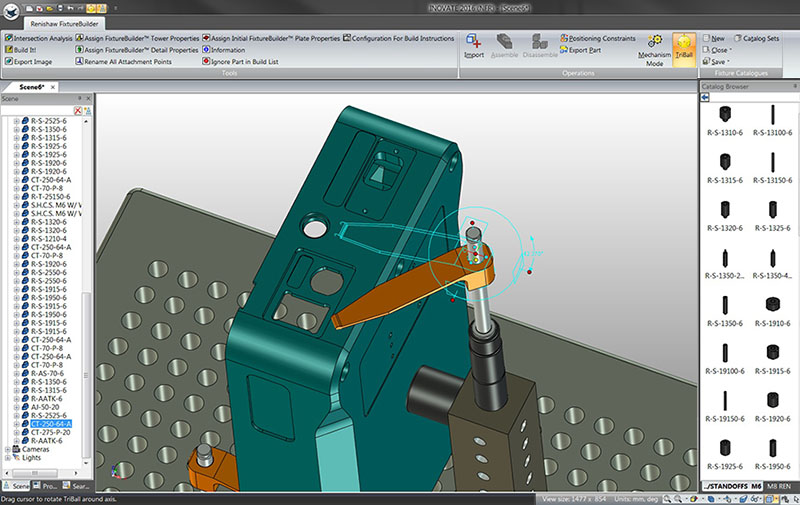 The TriBall®* feature allows FixtureBuilder software users to move parts independently in the 3D work space.
Easy-to-use constraint mechanism
The easy-to-use constraint function allows the inspected part to be accurately located on the fixture. The choice of available constraint modes includes: align, mate, concentric, tangent, etc.
Full CAD compatibility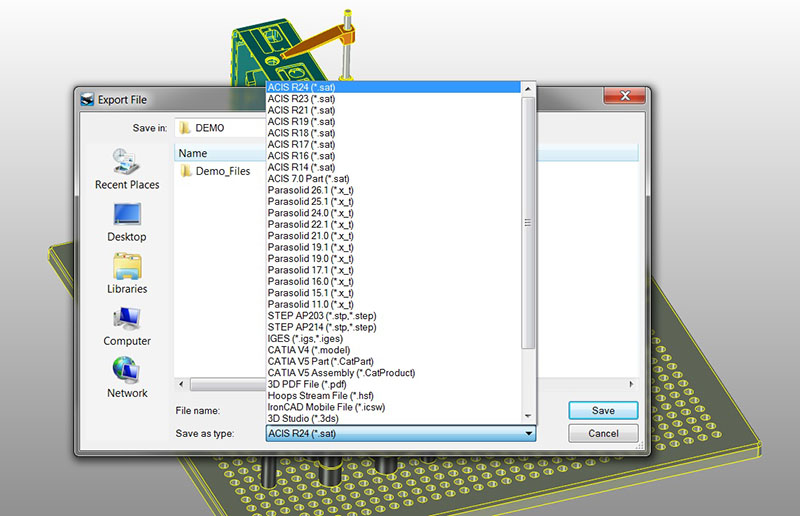 FixtureBuilder offers the ability to import and export most common 3D CAD files (Parasolid, Step, ACIS, STL, IGES, etc.). An additional translator module for CATIA, ProE, UGNX, Solidworks and Inventor is also available for purchase.
Custom libraries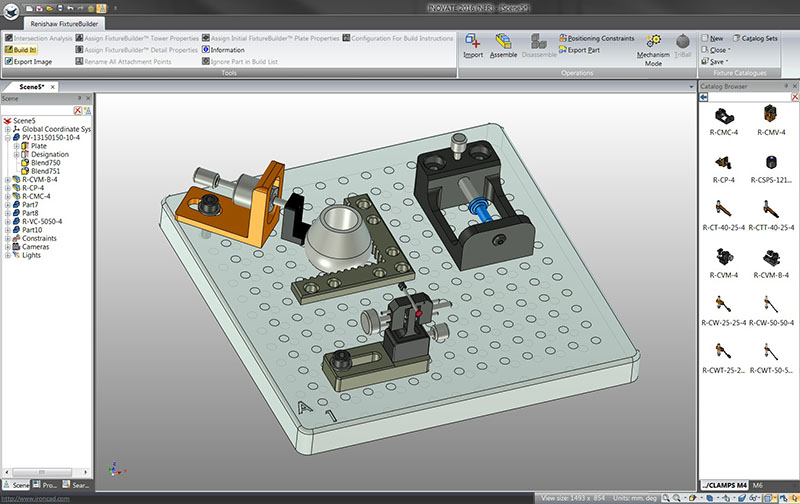 Users can create custom fixturing set-ups and components, e.g. custom plates, and store them in user-defined libraries for future use and reference.
Quality standards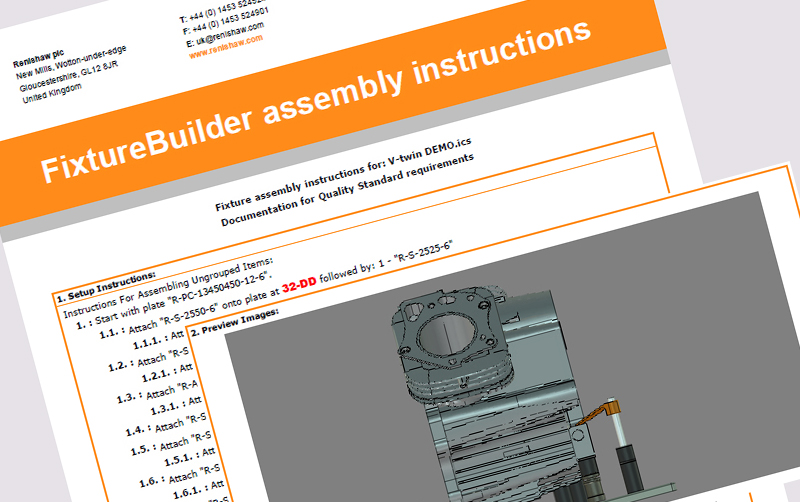 Improve your compliance with quality standards. The 'Build it' function is one of the key benefits available to all FixtureBuilder software users. It allows the production of a complete Bill of Materials and work instructions for every fixture set-up, and helps to comply with ISO, QS9000 and other quality standards.