How much can you recycle metal additive manufacturing powder?
Summary
Metal powder re-use in additive manufacturing (AM) has been investigated using a Renishaw AM250 system and titanium alloy Ti6Al4V ELI (extra low interstitial) powder. Any production process is only as reliable as the feedstock that it consumes. For additive manufacturing (AM) using metal laser melting, the properties of the powder and the machine parameters that are used to process it are closely related. So the chemical and physical properties of the powder are critical. Manufacturers are naturally concerned that the condition of the powder that they are processing is predictable and stable.
Economics also come into this. The fine metal powder that we use for laser melting can be costly, so waste should be avoided. In most cases, only a small proportion of the powder that is laid down in a build process is actually welded into a component - most is left unfused and is therefore available for re-use.
This white paper investigates the effects of multiple powder re-use cycles in AM.
Download the white paper
About the author
Lucy Grainger - Additive Manufacturing Applications Engineer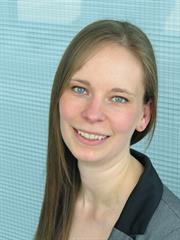 Lucy graduated in 2007 with a masters degree in chemistry from the University of Sheffield in the UK. Her early career focussed on reasearch and development, and developing new products and processes for industry. She has experience in developing new metal powders via non traditional routes, for powder metallurgy applications with a focus on additive manufacturing.
Follow Lucy on LinkedIn