MCR20 and MCR20-R
Module change racks enabling automated changing of TP20 stylus modules.
The MCR20 module changing racks are passive and can store up to six TP20 probe modules for automatic changing under measurement program control.
MCR20 racks are designed to securely hold the stored probe modules for automatic changing and to protect them from airborne contaminants.
There are two options available to optimise installation for a variety of applications; the MCR20 leg‑mounted rack and the new MCR20-R rail‑mounted version.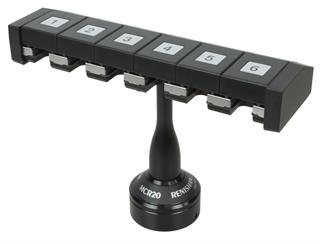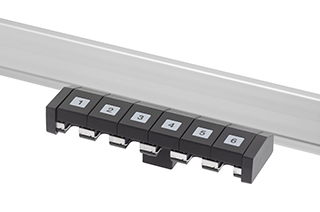 Extended warranty
For peace of mind a 3-year warranty is available for your new CMM products during the first 3 months from purchase. Contact your vendor.