Metrology fixtures for CMMs
Metrology fixtures for CMMs can improve the throughput, reproducibility and accuracy of your inspection process by providing quick and repeatable fixturing set-ups for your components.


Secure parts prior to measurement using our modular CMM fixtures. Our wide range of components allow you to fixture parts of almost any size, shape or material onto your CMM bed.
CMM fixtures

Our range of metrology fixtures for CMMs, includes a wide choice of standard size base plates and an extensive selection of components with M4, M6, M8 or 1/4-20 threaded fittings. Whether you are inspecting parts for aerospace, automotive, electronics, industrial or medical applications, Renishaw can provide a complete fixturing solution for any part regardless of its size, shape or material.
Maximise inspection throughput whilst maintaining flexibility
To minimise unproductive set-up time, whilst maintaining fixturing flexibility, workpieces can be fixtured on a base plate away from the CMM, vision machine or Equator gauging system. The fixtured workpiece can be loaded onto the inspection device with ease, immediately prior to measurement.
Filling the measurement area of a CMM with multiple fixtured parts is another way to minimise set-up time. Multiple workpieces on the CMM bed can be measured in one batch, without the need to start and stop the measurement cycle to load more fixtured workpieces.
Flexible, repeatable and durable fixturing solutions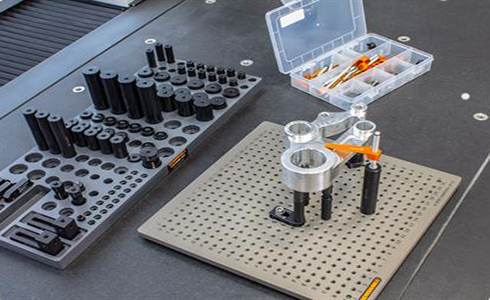 Large range of fixturing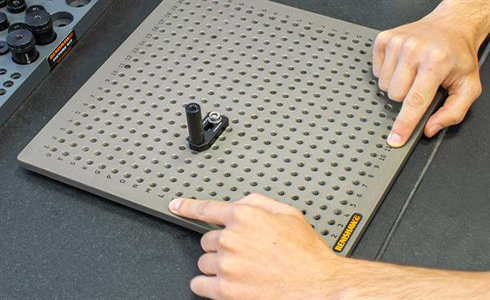 Reproducible fixture
A large range of components
Our modular CMM fixtures can be used to secure parts of almost any size, shape or material. Base plates and components are available as standard in M4, M6, M8 metric and 1/4-20 imperial thread sizes.
With a range of fixturing solutions available in our Online store, your fixture collection can be expanded when your requirements change.
Reproducible set-ups
Identical fixturing set-ups are important to ensure the repeatability of inspection by removing variation from the process.
Set-ups can be accurately documented and reproduced using our alpha-numerically labelled base plates and labelled fixturing components.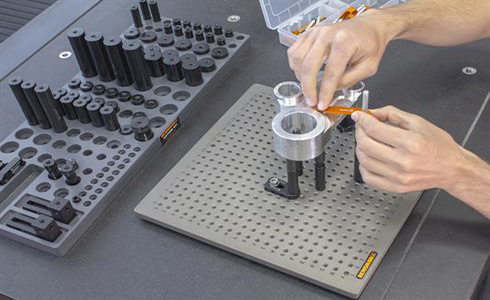 Range of components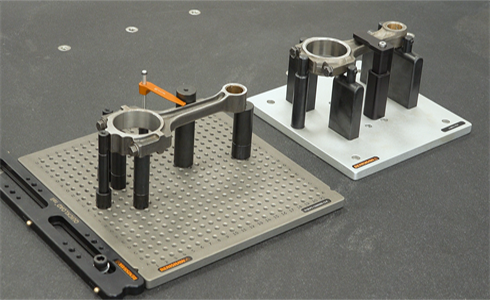 Modular and custom fixture for con rod
Fast assembly
Fixturing solutions can be assembled very quickly to increase throughput and avoid delays in inspection. All components are hand-tightened and require no special tools.
Unrivalled wear resistance
Our heat treated steel components and hard coated base plates, provide a smooth and scratch resistant finish.
Build a metrology fixturing kit
Did you know?
Custom fixtures can be designed and created by Renishaw's in-house design team. Whether you need to increase throughput by measuring multiple parts at once or have features which are difficult to reach using our modular range, we can provide a custom solution for you.
Complete a custom request form.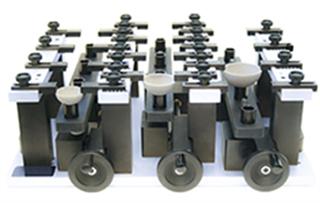 Custom CMM fixture for multiple parts