What's included in the neurolocate™ kit?
Safely packaged, the neurolocate™ kit contains all you need to carry out your patient registration procedure with the neuromate®robot and intraoperative CT/X-ray.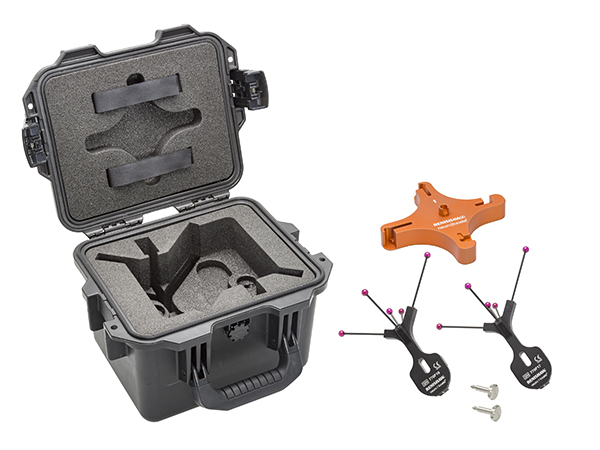 2 x neurolocate fiducial marker frames
1 x neurolocate checking gauge
2 x neurolocate retention screws
1 x robust storage/transportation case
In addition, a software module to integrate neurolocate into your surgical workflow is included.
If required, a laser tool with kinematic location points is also available.
Back to neurolocate