For peace of mind
Now you can purchase an extended warranty on all serial numbered products to maintain that peace of mind for a 3 year period.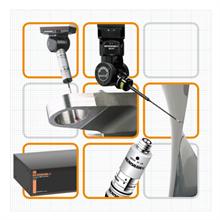 All Renishaw CMM products are provided with a standard warranty which ensures your return to usual business as soon as possible in the event of a problem.
First-class products and a back-up service to match
Renishaw's extended warranty is available for purchase within the first 3 months and will ensure that your valuable CMM products are protected once the original warranty has expired.
If you wish to get more details on Renishaw's extended warranty for CMM products or wish to make a purchase please contact your local Renishaw office or the product vendor, with your product's serial number.