Calibration software
Renishaw has a policy of regularly updating its software to fix bugs, add functionality, extend language support, reflect changes in standards and respond to changes in Microsoft software.

New suite of software for XL-80 data capture and analysis. Applications in the suite are linked by a database storage system for seamless use.

XL-80 data capture software for linear, angular, rotary, flatness, straightness, squareness and dynamic measurements.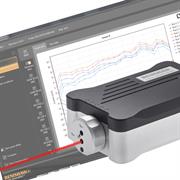 XCal-View
Easy to use and customisable XL-80 data analysis application, benefitting both new and existing users.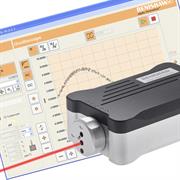 QuickViewXL
Dedicated dynamic measurement tool that presents oscilloscope style 'real time' XL-80 data at 50 kHz.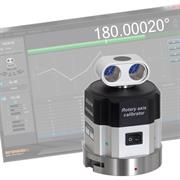 RotaryXL
Quick and consistent set-up of XR20-W to give fast test results.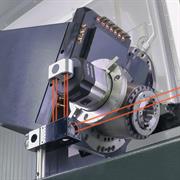 Off axis rotary
Enabling XR20-W rotary axis measurement on applications where mounting on the centre of rotation isn't possible, extending use to many five axis machine tools.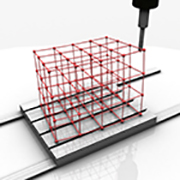 Volumetric error compensation
Software allowing measurements to be used to populate volumetric compensation tables for a machine's linear axes, ensuring consistent performance throughout the working volume.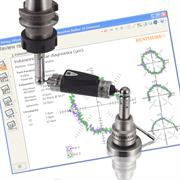 Ballbar 20
Data capture and analysis for QC20-W and QC10 including support for 220° partial arc testing volumetric diagnostics.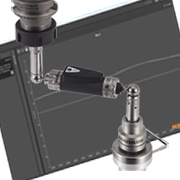 Ballbar Trace
New time-based software package for the QC20-W ballbar.  Ballbar Trace's flexible use opens up QC20-W to many new applications, including 5 axes ballbar verification and static monitoring.
Software for legacy products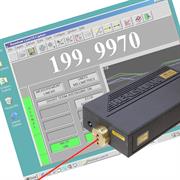 ML10 laser software
Software for use with the ML10 laser system includes Laser10 measurement software, a Windows® based measurement and calibration package.
QuickView™ is a real time, dynamic measurement package.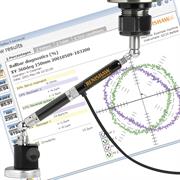 QC10 ballbar software
The latest version of Ballbar 20 software is fully compatible with QC10. Full details are available on the Ballbar 20 software page.
PC minimum requirements
The table below shows the minimum PC requirements for current software.
Note: Legacy software may have different requirements. Please refer to software for legacy products above.
 Computer
 PC - desktop or laptop
 Processor

1 GHz Pentium, 512 MB RAM

 Operating system

Windows®7 and Windows®8 fully supported.
The above support 64 bit systems.
Note: Also tested with Windows XP SP3 and Windows Vista SP2 but ongoing compatibility cannot be guaranteed

 Drives
CD-ROM for software installation 
 Screen
1024 x 768 pixels resolution minimum, SVGA 
 Hard disk
100 MB drive space needed for software installation 
 Peripherals
Keyboard and Microsoft mouse or compatible pointing device