Upgrade your system
Renishaw offers existing users a range of upgrades to provide you the best solution.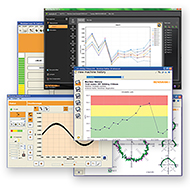 Renishaw has a policy of regularly updating its software to fix bugs, add functionality, extend language support, reflect changes in standards and respond to changes in Microsoft software. 
If you are not using the latest software you could be missing out on these features. 
Download our latest software
RX10 to XR20-W upgrade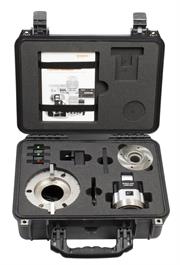 The XR20-W retains the accuracy, repeatability and automatic operation of the RX10, but adds greater flexibility, simpler set-up and operation and quicker overall testing.
Renishaw wants to see as many users as possible benefit from the great new features of the XR20-W rotary axis calibrator. To make your purchasing decision a lot easier, we are offering some really great trade-in discounts for current RX10 users.
The standard trade-in allowance is quoted on the basis that a complete and fully functional RX10 kit is returned. Non-functional, damaged or incomplete kits may be considered for trade-in at Renishaw's discretion. If accepted, the trade-in allowance will be reduced.
ML10 to XL-80 upgrade kit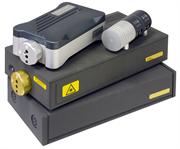 Renishaw are able to offer a variety of discounted upgrade packages to an XL-80 laser system which will include everything that you need to upgrade from ML10/EC10 to XL-80/XC-80.
The XL-80 offers significant performance and operational benefits compared to the ML10 system and has been designed to be backwards compatible with ML10 optics and procedures.
QC10 to QC20-W upgrades
With all the benefits that the QC20-W wireless ballbar gives you, we think you will want to upgrade.
To make this as easy as possible, the kit structure and pricing is aimed at giving you the lowest possible entry cost to QC20-W use by offering a 'basic upgrade kit', plus other accessories and options as separate upgrade kits or parts.
You only have to pay for the functionality you need ('bundled' kits may also be offered in some territories).
QC20-W basic upgrade kit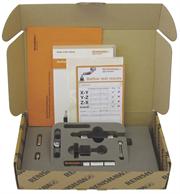 Trade in your existing QC10 transducer unit and get the new QC20-W basic upgrade kit for less than half the cost of a complete new kit.
The basic upgrade kit gives you a QC20-W ballbar, battery and Ballbar 20 software (including manuals), setting ball, machine validation cards, calibration certificate, tools and new magnetic mounts.
The packaging even fits directly into your QC10 case (post 2001 metal framed cases only).
QC20-W additional options
Extend the functionality and portability of your QC20-W with our ballbar accessories:
QC20-W partial arc kit

Consists of a modified centre mount assembly and tool cup extension.
This allows you to carry out the 220º partial arc test with your QC20-W.
The ability to carry out tests in all three planes (XY, XZ and YZ) without moving the centre pivot greatly simplifies set up for such testing and enables a true volumetric analysis for the first time.
QC20-W small circle adaptor

The existing QC10 small circle accessory kit (SCAK) cannot be used with the QC20-W.
If you already use the QC10 SCAK, just purchase the new adaptor, which is a simple screw mount to the QC20-W body. You can retain your existing 50 mm calibrator.
QC20-W system carry case

Now you can carry your small circle accessory kit and VTL adaptor in the same case, with their own dedicated locations.
Product information