CARTO add-ons
Semi-automatic error correction in native machine tool language
Compensate allows you to minimise scrap and save costs through:
easy geometric error correction,
improved positioning performance,
reduced downtime editing compensation tables.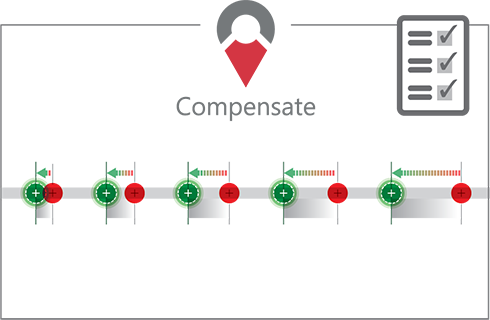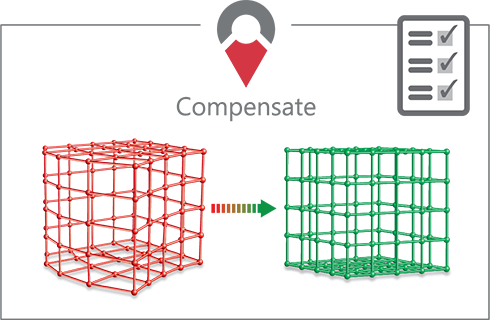 Pitch compensation
Provides easy updates of linear and straightness and rotary compensation tables for controls with supported options.
Compatible hardware
XL-80 laser interferometer
XM-60 or XM-600 multi-axis calibrator
Supported machine controllers
Siemens 840D Solution Line
Heidenhain TNC 640
Heidenhain iTNC 530
Fanuc 30i series
Volumetric compensation
Provides easy updates of compensation tables for linear, angular, straightness, roll and squareness (21 degrees of freedom).
Compatible hardware
XM-60 or XM-600 multi-axis calibrator (linear axis errors)
QC20 ballbar or XK10 alignment laser (squareness errors between axes)
Supported machine controllers
Siemens 840D Solution Line (requires Siemens VCS option A3, A5 or A5 plus)
Mitsubishi M800 Series