Data-driven manufacturing
The journey to Industry 4.0... it all starts with data
Software and digital solutions
The digital transformation of industry is accelerating due to rapid progress in technologies such as cloud computing, artificial intelligence (AI) and the Industrial Internet of Things (IIoT).
Today, factories collect and process more data than ever before, but only manufacturers with access to the right data at the right time will be able to take advantage of Industry 4.0 technologies.

End-to-end process data capture provides insight for analysis and the improvement of manufacturing processes, enabling manufacturers to predict, identify and correct process errors before they happen.
Renishaw offers an extensive range of complementary software and digital solutions for the visualisation and monitoring of machine, process and part data.
The smart app for smart factories
A great example of our flexible visualisation tools is Reporter. This simple yet powerful real-time process monitoring app can be used with a wide range of machine tools and controllers to visualise component measurement data.
Measurement data can be viewed on the machine tool or analysed externally by exporting data to a CSV file or connecting via standard communication protocols. The Reporter app is installed onto a Windows®-based CNC control or a Windows tablet connected to the control via Ethernet.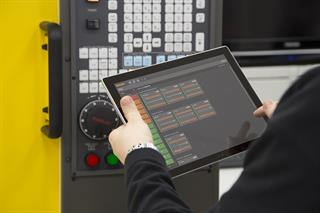 Key features of the Reporter app:
View real-time and historical pass or fail measurement data for every part measured on a machine tool
Monitor measurement trends, such as tool wear and the effects of thermal drift, for critical feature traceability
Collect and share on-machine measurement data using the Data export option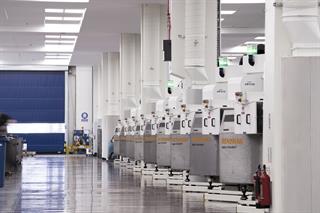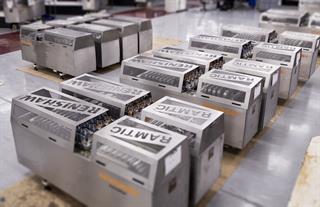 Experienced in the art of smart manufacturing

Smart thinking enabled our company's co-founder to invent the touch-trigger probe over 50 years ago. This innovation solved a specific manufacturing problem at the time and went on to revolutionise three-dimensional co-ordinate measurement for global manufacturing.
Our digital transformation began in the early-Nineties, when demand for Renishaw probing instruments rose sharply. Our trademark innovative approach to solving manufacturing challenges led to our development of the Renishaw Automated Milling, Turning and Inspection Center (RAMTIC).
RAMTIC enabled us to use process control to increase production with then unprecedented levels of machining accuracy and process automation. This automated solution was conceived to fulfil a specific requirement and, like the touch-trigger probe before it, RAMTIC revolutionised our manufacturing operations.
Today, smart thinking remains at the heart of our approach to smart manufacturing. We're not just a well-established manufacturer, we've also been practising smart manufacturing principles across four decades. So, who better to partner with for expert guidance and support on the journey to digitalisation?


Our data-driven approach to process control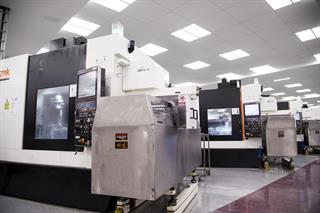 As manufacturers ourselves, we face the same production challenges as our customers:
to be highly productive
to achieve more consistent capability
to increase our levels of automation
to reduce our costs and be globally competitive
At Renishaw, we've applied our own innovative approach to eliminating or controlling sources of variation in our manufacturing and, of course, we use our own products to address these common challenges. We've shared our learnings with our customers who are now consistently producing high-performance parts, manufactured to tighter tolerances and with minimal human intervention.
Find out more about process control
We provide a structured approach to identify and control variation in manufacturing operations, backed by innovative technology, proven methods and expert support.
See how process control can make your operations more profitable and boost your competitiveness.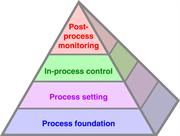 The Productive Process Pyramid