Industrial automation products and software
Discover how Renishaw's range of industrial automation products and software enables the realisation of a robot's full potential.
Renishaw in the robotics industry
We have created the RCS product series to make installation consistent, easy, fast and traceable. This series is based on established and reliable Renishaw technology.
The series is designed for the industrial automation market. It offers two options: portable "toolkit" products and permanently installed "in-process" products. These products make robot set-up, health checks, and recovery of robotic applications easier.
Working with our robotics software, RCS Software Suite, RCS product series supports a large variety of robot manufacturers.
Which product best suits your industrial automation needs?
Toolkit products
In-field products to be used for a range of tasks at multiple sites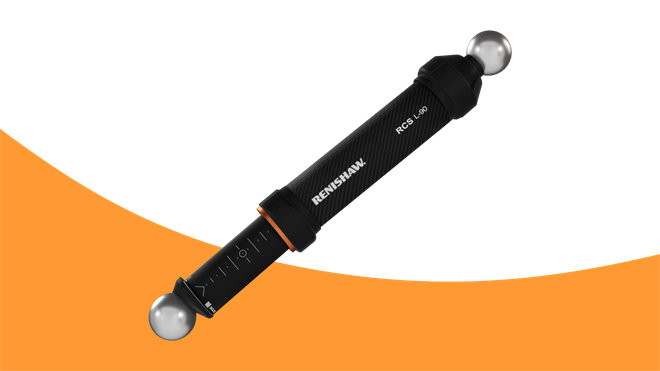 RCS L-90
Improve robot system accuracy and increase deployment speed
A single ballbar kit used to improve robot accuracy, increase deployment speed and monitor robot health with simple routines. Works in coordination with the robot software, RCS Software Suite to intuitively guide the user through a range of tests.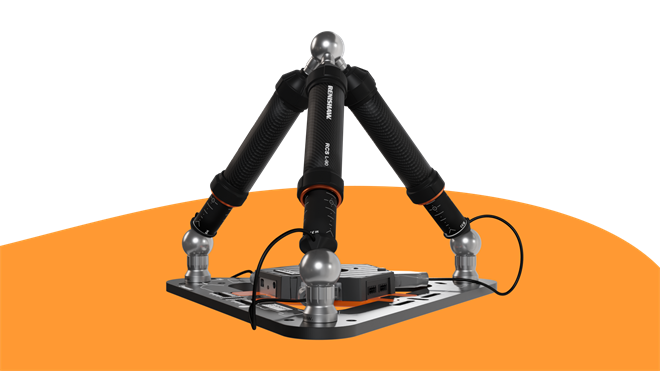 RCS T-90
Identify root causes of poor robot performance
A tripod configuration of three ballbars. The system is purchased as an add on kit to the RCS L-90 kit. Conduct comprehensive step-by-step tests. Capture critical diagnostic information with RCS Software Suite.



RCS P-series
Minimise interventions and apply in-process metrology to your automation
RCS in-process products are the solution for installing Renishaw technology permanently within an automation cell. Explore the range and how these products can integrate seamlessly to form a metrology loop within the cell.
What is industrial automation?
Industrial automation is increasingly playing a significant role across multiple sectors. Robotics, control systems and flexible lines are used to automate manufacturing processes. These supplement human intervention, increase operational efficiencies, and improve productivity. Integrating various technologies such as sensors, controllers, robotics, and software enables the monitoring and control of industrial processes.
The goal of industrial automation is to minimise errors, increase production speed, reduce costs, and enhance safety. This is achieved by enabling machines and systems to operate autonomously with minimal human input. Examples of industrial automation applications include assembly lines, material handling, manufacturing processes and quality control.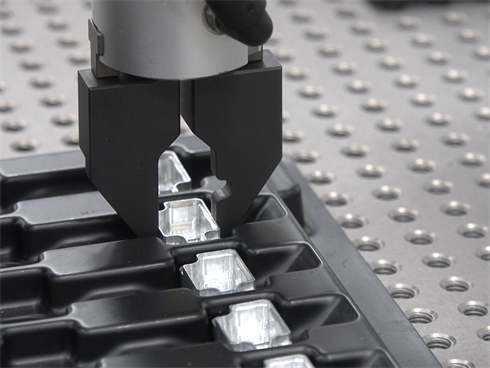 RCS Software Suite
Run set-up and diagnostic tests quickly and easily with our user-friendly software.
Conduct set-up or diagnostic tests with a guided software process
RCS hardware products are supported by RCS Software Suite. This suite contains tests specific to RCS L-90, RCS T-90 and RCS P-series.
A free-to-use version of industrial automation software is available. It supports the set-up of robot systems and defining tests. A range of paid subscription options are available for test implementation using RCS products.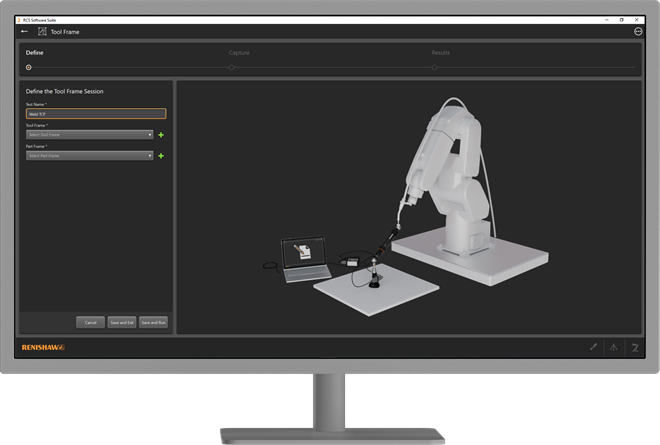 Contact our sales team today
Complete the form below to find out more information and speak to an expert.