End-to-end support for the machine tool industry
Renishaw produces metrology devices, process control equipment, and systems for CNC machine tools, their users, and their manufacturers.
We develop systems designed to maximise the performance of CNC machine tools. Automating the setup and process control activities ensures high quality, highly productive manufacturing, across all industrial sectors.
Our experience, flexibility, knowledge and close working relationships with machine tool OEMs ensures that our latest - and even custom-designed - technologies are easily integrated into new machine designs. These technologies can also be utilised during manufacturing and commissioning new machine tools to make machines the best they can be.

The integration of Renishaw's smart manufacturing technologies adds value throughout the product lifecycle of a CNC machine tool. It helps OEMs to differentiate their value proposition to end-user customers.
Digital technologies are transforming the industrial sector, enabling manufacturers like us to embrace data-driven manufacturing. Renishaw systems collect data to identify where processes can be improved and, ultimately, to maximise profitability. End-to-end process data capture provides insights for analysing and improving manufacturing processes. Predict, identify, and correct process errors before they happen.

Machine tool design and development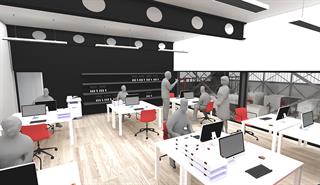 Renishaw offers a wide range of information and products to support the design and development of high-performance machine tools. Our hardware and software integrate easily with machines, reducing complexity in the design process. Our machine tool probing systems are suitable for use with machines of all types and sizes.
On-machine apps
Process control technologies for machine tool builders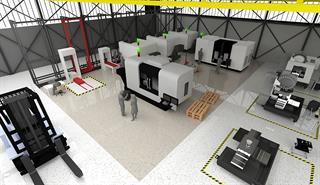 High-performance CNC machine tools require precisely machined castings and other parts to deliver a lifetime of high performance. Integration throughout supply chains of the latest Renishaw technologies enables increased automation and efficiency, providing highly productive machining operations.
Multi-sensor CMM systems
Machine tool assembly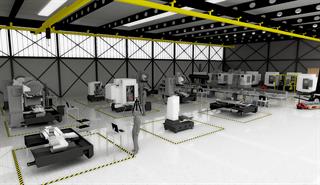 Renishaw equipment has been designed to be easy to integrate into a wide variety of machine tools, simplifying and making the build process faster, more consistent, and less reliant on skilled experts. Many Renishaw systems offer multiple mounting or communication options to suit all types of CNC machine tools.
FORTiS™ enclosed optical encoder
Commissioning machine tools and machining cells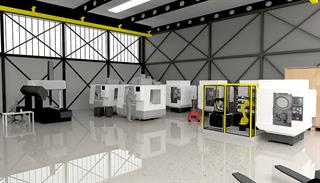 Machine calibration and performance assessment are critical stages of machine tool commissioning and acceptance, widely adopted throughout the industry. Renishaw technologies allow benchmarking to be carried out in the factory and then at customer sites as part of the delivery process.
Calibration and optimisation systems
Supporting customers, globally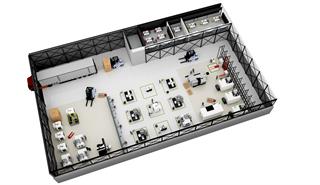 Renishaw technologies and techniques used throughout the pre-delivery stages of machine tool manufacturing form part of the longer-term support and maintenance service. At Renishaw, we pride ourselves on the support that we offer our customers. Our worldwide network means that we are always available, and our team of experts is ready to offer customised solutions to you and your customers.
Get in touch
If you would like to know more, contact us today to speak to one of our experts.