Machine tool probes retrofit on existing equipment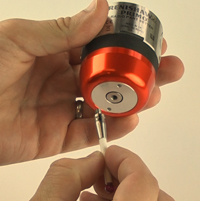 Contrary to expectations, capitalising on the many benefits of machine tool probing does not entail painful disruption to your business or require an extensive refit of your operations.
Renishaw machine tool probes can fit in with your existing CNC machine, processes and infrastructure, enhancing your production capability without significant investment.
Our team of consultants has first-hand experience of enhancing manufacturing processes. They are on hand to provide guidance on how you can upgrade your capabilities using your existing equipment.