Preferred solution for 3D verification and reporting on HMCs
On-machine verification software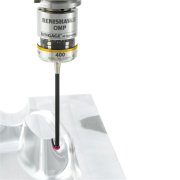 Please contact your local Renishaw representative for information on the PC-based, on-machine verification software available in your region.
Alternative product
Productivity+™ Active Editor Pro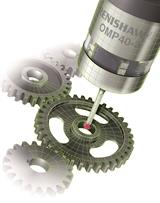 PC-based probing software solution for machining centres, enabling sophisticated process control and adaptive machining.
Downloads
Pocket guide: Probes for CNC machine tools

An easy to use pocket guide introducing Renishaw's range of probing solutions for CNC machine tools. Process control solutions.

Technical specifications: Probing systems for CNC machine tools

The type of probing system that you need will depend on your machine tool and the nature of the probing application. This document focuses on the main applications for probing on machine tools. It contains an introduction to the use of probing for each application, plus guidance on the selection of the most appropriate system and technical information about each probe.