Turnkey metal 3D printing systems for healthcare
Let Renishaw provide the complete manufacturing solution for your dental or medical metal 3D printing requirements.
Our 3D printing systems optimised for dental and medical applications offer a total manufacturing solution. Using our tried and tested fusion powder bed machine and our vast range of ancillaries, we can offer a system that is ready to build accurate and high quality dental structures in titanium or cobalt chrome from day one.
Custom-made medical and dental parts are complex by design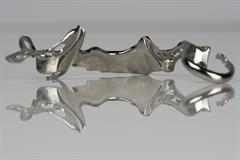 Custom-made medical and dental devices are inherently complex in their physical form and do not easily lend themselves to a traditional manufacturing process where higher volumes are required to make the process viable. In the case of custom-made medical or dental devices it is less a case of mass production as mass customisation.

Milling centres, performing traditional subtractive manufacturing, are still capable of mass manufacture and mass customisation however they are often less efficient when the components have complex and bespoke forms.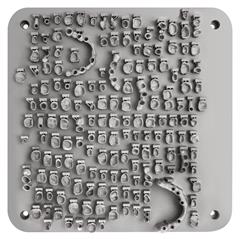 Traditional manufacturing is limited
Milling removes unwanted material, in contrast metal 3D printing or additive manufacturing adds only the material required, resulting in a far more efficient use of material and a more predictable manufacturing cost.
In addition to the cost of parts rising as the complexity increases there are also more constraints on part manufacture through subtractive manufacturing.
To reach small features, often critical to a successful clinical outcome, a milling machine would have to use very small diameter tooling. This increases cycle time, sacrifices tool stiffness and accuracy whilst also adding further uncertainty to the cost and durability of the tooling.
Additive manufacturing does not suffer from this major issue and is capable of producing highly detailed and complicated features. This gives the additive manufacturing user a significant competitive advantage making it ideal for custom made medical and dental applications.
You're one step away from making your own custom-made devices
Starting from scratch with a new technology is never easy, that is why Renishaw offer all you need to start manufacturing custom made medical and dental devices from day one.
To get your dental or medical 3D printing facility up and running we can supply the following:
Metal additive manufacturing system
System optimisation - no need for further process development
Metal powders - CoCr or Ti
Software - all packages required for your manufacture
AM 400 metal additive manufacturing system
larger SafeChange™ filter.

Improved optical control software.

Revised gas flow.

Window protection system.

400 W optical system which gives a reduced beam diameter of 70 µm..

The system build volume is 250 mm × 250 mm × 300 mm.

Class leading inert atmosphere.

Low Gas usage.

Small factory footprint.
RenAM 500M metal additive manufacturing system
Higher level of automation.

Reduce operator touch times.

Large 19inch toughscreen user interface.

The system build volume is 250 mm × 250 mm × 350 mm.

The patented high capacity dual SafeChange™ filter system enables builds to be run for long periods within a stable controlled atmosphere.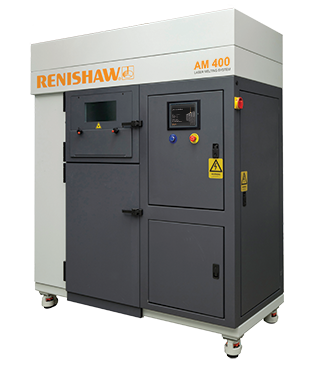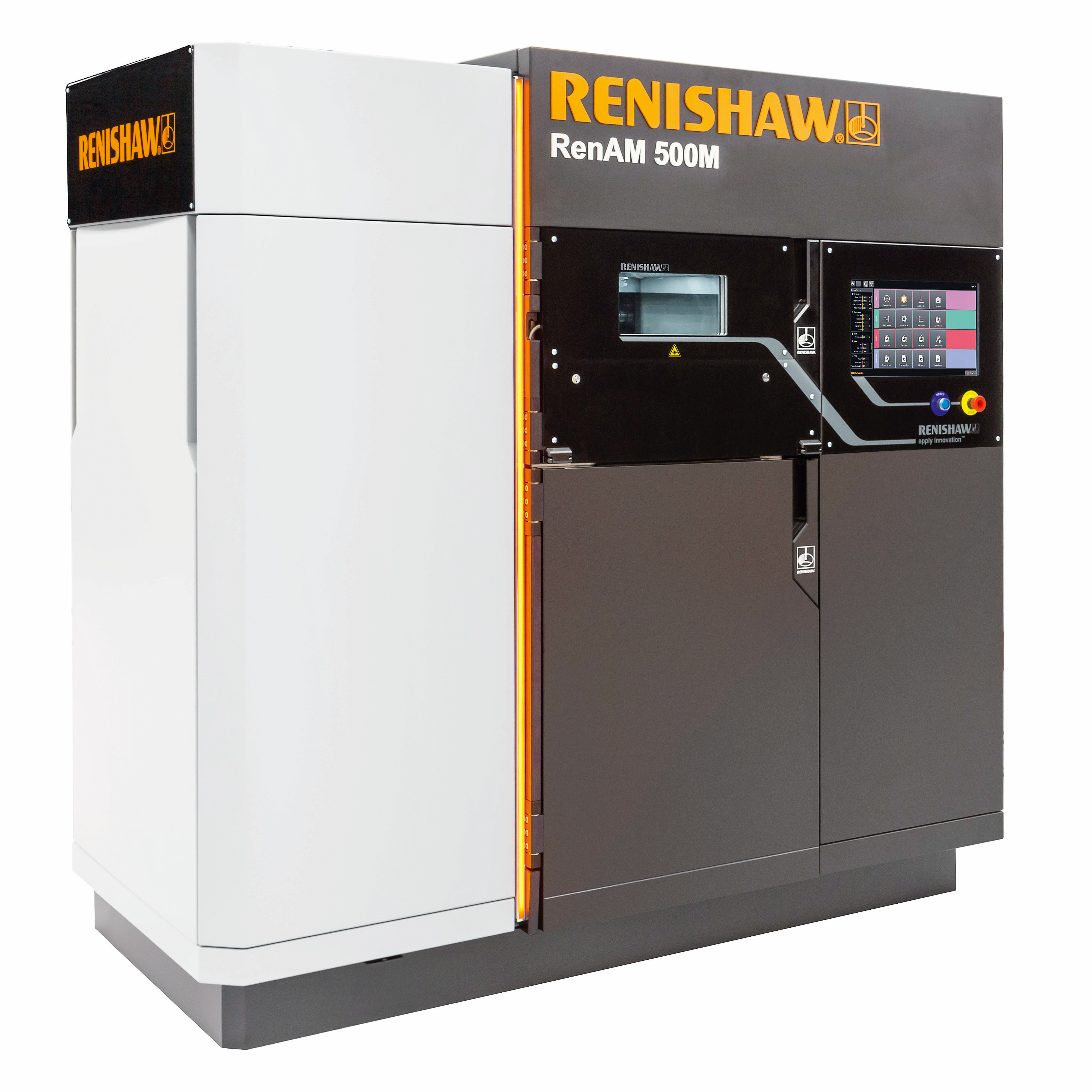 All brand names and product names used on this website are trade names, services marks, trade marks or registered trade marks of their respective owners
All products may not be available in all territories, contact your sales representative for further information