Virsa™ Raman Analyser
Use the Virsa Raman Analyser, Renishaw's latest high-performance Raman spectroscopy system, to take your spectroscopic analysis away from the confines of the laboratory microscope to new samples and environments.
The Virsa Raman Analyser

Laboratory-grade Raman performance wherever you need it
Renishaw has developed the Virsa Raman Analyser using its expertise in optical design and detector technologies. It combines the power of laboratory–grade Raman with the convenience of a transportable unit.
Features and benefits include:
Flexible, remote sampling with fibre-optic probes. A generous 5 metres of cabling is standard; other lengths are available on request

Avoid fluorescence with dual laser wavelength options. Use 532 nm and 785 nm separately through individual probes or through the same objective lens with stacked probes

High spatial resolution probe options give rapid microscopic analysis

Precisely locate and focus on the target with the optional motorised, encoded three-axis probe mount and video-equipped probes

Controlled by Renishaw's powerful WiRE™ (Windows-based Raman Environment) software for the acquisition of Raman data and for dedicated data processing and analysis

This versatile system has a modest footprint. It can be used on a bench or mounted in an industry-standard 19" rack. This makes it ideal for researchers wanting to expand the application of Raman beyond traditional laboratory-based microscope systems.
Furthering Raman's potential
The Virsa Raman Analyser has been designed with versatility in mind. Select from a range of features to suit your needs.
Feature

As standard

Optional

Excitation wavelength - 532 nm and/or 785 nm
✓ Choose one or both wavelengths
Virsa fibre-optic probes:

VRP10: For general and bulk sampling


VRP20C: For high-spatial-resolution confocal measurements

✓ At least one probe included as standard
5 m fibre-optic cabling
✓
Additional lengths available
Objective lens
✓ One lens provided
Additional lenses available
Laptop with Renishaw's Windows-based Raman environment (WiRE) software
✓
Raman Assist - Online training modules
✓
Raman Assist - Installation, training and support
✓
Service level agreement
✓
Immersion probes
✓
Video viewer (through-lens direct sample viewing)
✓
SB100 computer controlled, three-axis probe positioner
✓
Probe objective turret (for easy switching between multiple objective lenses)
✓
Spectral databases for identifying unknown materials
✓
Advanced data analysis modules
✓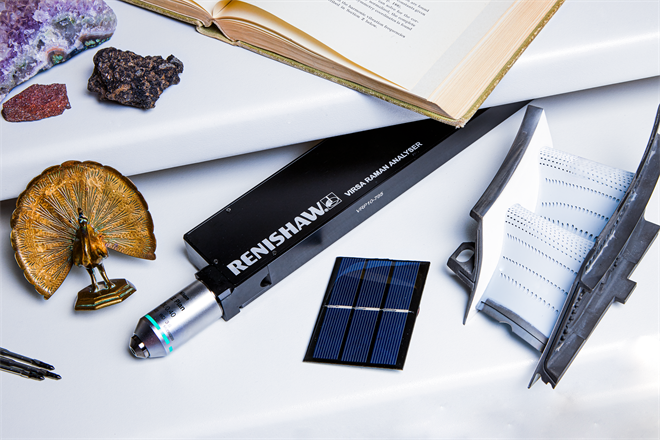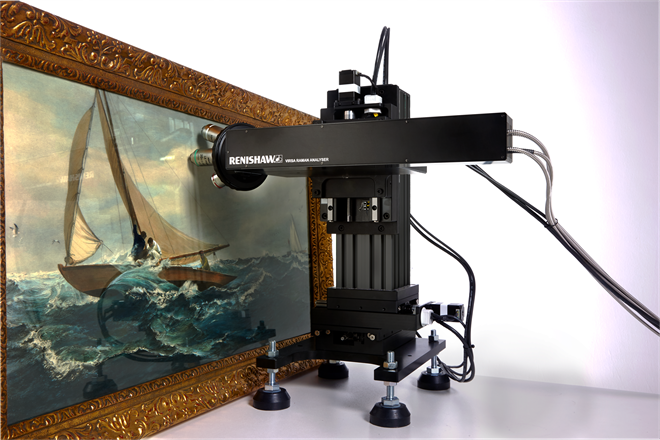 Downloads: Virsa Raman Analyser
Compliance
Class 3B1 laser product
1As defined by IEC 60825-1:2014