Why use a Renishaw QC20-W ballbar?
Even with the best machinery and operators, machine derived defects can occur and producing bad parts costs you time, money and even customers.
Using a Renishaw ballbar offers you a proven solution
All CNC machining poses problems
Nobody sets out to produce defective parts! Component dimensional and finish defects may result from bad tooling, worn spindles or workpiece clamping, but the major causes of defects can usually be attributed to positioning errors in the machine tool itself; the result of geometric, dynamic and play errors within the machine.
Many errors can often be fixed in minutes, if only you knew where and what they were. It doesn't matter if your machine is new or old; all can have errors. The secret of reject free production is to know just how good your machines really are; helping to plan production and make adjustments when required.
In the past this may have been achieved by machining test or "master" parts and then inspecting them. However, this was time consuming and gave limited confidence when machining parts with geometries different to the master part.
Everyone benefits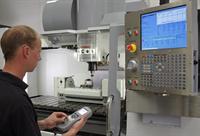 Whatever your role in your company there's a good reason you should be using a QC20-W ballbar.
Production - Make decisions regarding production and maintenance with confidence, keeping you in control of your manufacturing processes. Reduce scrap, minimise machine downtime and eliminate delays incurred waiting for third party service companies. Check that repairs and maintenance have had the desired effect. You can even reduce the need for workpiece inspection, saving you even more time and money.
Purchasing - Insist on QC20-W ballbar checks to demonstrate machine performance upon commissioning.
Quality - QC20-W test records give accepted proof of performance (to international standards such as ANSI/ASME B5.54, ANSI/ASME B5.57, JIS B6194 and ISO 230-4) satisfying audit requirements and are a powerful tool when bidding for contracts. Incorporate QC20-W ballbar tests into your QA system.
Maintenance - Use regular testing to schedule preventative maintenance and to control the quality of repairs and servicing.
Service - Target your service time effectively by avoiding unnecessary investigations or even avoid engineer call outs altogether. Give your customers confidence in your service by sharing QC20-W results with them, effectively demonstrate the performance improvements.
It's simple to implement and cost effective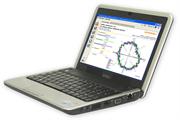 A simple test, suitable for supervisor or operator use (options selectable), and auto-diagnosis software means you get useful information not just data! 
There is a comprehensive electronic manual supplied with the QC20-W kit which is designed to maximise what you get out of using the system (if you want to go further we can offer optional training courses).
Everything you need to start testing is included in a single robust but portable system case, all you need is a PC (desktop, laptop or even netbook) to start running tests and saving money.
It's probably one of the most cost effective investments you can make if you are operating or servicing CNC machine tools. Not only is it a low cost system to buy but low training, implementation and ongoing costs mean that your benefits aren't eaten into.
It's proven in use and globally recognised
Recognised in major international standards, a ballbar test can be used as part of overall QA compliance procedures in a manufacturing process and as an objective test for the CNC machine tool itself.
Renishaw ballbars are in use with thousands of businesses throughout the world including machine tool manufacturers, maintenance & repair contractors and end users in aerospace, automotive and general engineering sectors. All companies, big or small, have one thing in common: a recognition that knowing and controlling their machine tool's capabilities improves their business and profitability.