Clarity
MODUS 2 features a node-based interface to reduce on-screen clutter. This clean design with its colour-coded section enables new users to rapidly become familiar with the system.
Operators can clearly identify and amend sequence details without searching through countless lines of complex code.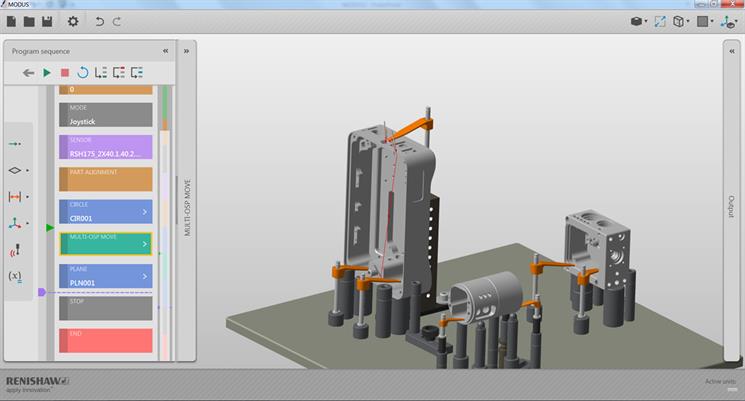 Usability
CAD models and the CMM environment itself are manipulated using direct interaction techniques.
Potential issues are highlighted on screen – the need for confirmation of actions in dialogue boxes has been removed.
Streamlined data entry and coding - inspection sequences for even the most complex workpieces are simpler to set up.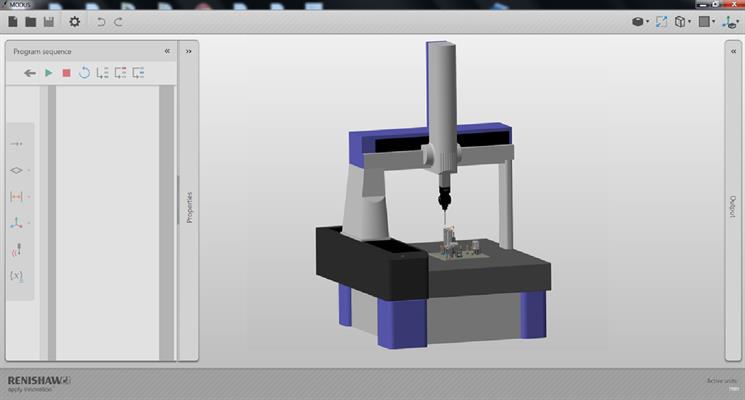 Efficiency
To save time MODUS 2 automates the intelligent extraction of CAD data, as well as enabling useful code sequences to be stored and reused.
As a result, individual users can now collaborate to develop one measurement strategy to be applied consistently across their organisation
Powerful off-surface motion planning algorithms generate efficient collision-free measurement paths around a workpiece.
These paths can be tested and tweaked on screen using the simulation feature.