RFP1
Highly accurate structured light measurement probe for REVO-2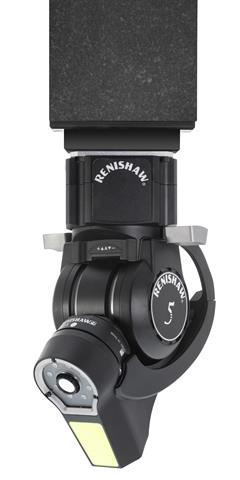 The REVO fringe probe (RFP1) is a non-contact structured light sensor for the REVO® system offering highly accurate measurement of surface topology on an infinite positioning, 5-axis CMM platform.
Key benefits
Multi-sensor system with unrivalled feature access
RFP1 data is automatically stitched together in one co-ordinate frame with no need for reference markers, and combined with data from all other REVO-2 sensors maximises part inspection capability on one CMM.
Automatic exposure compensation
Ensures optimal data results with automatic compensation for different materials, surface colours and textures without the need for matt coatings.
Easy-to-use inspection planning and digitising software
RFP inspection planner generates DMIS part programs from CAD quickly and easily, whilst the RFP digitiser collects data from parts without CAD models as part of a reverse engineering process.
Field of view
50 mm x 50 mm
Depth of field
20 mm
Stand-off
160 mm

Rotational capability

A-axis (from REVO-2)

B-axis (from REVO-2)

 

+120° / -5°

Infinite positioning

XY point density (resolution)
65 μm
Probe repeatability (plane)
4 μm (2σ)
Probe accuracy (position error of a plane)
9 μm
Measurement form error (plane)
15 μm RMS
Equivalent scanning speed
50,000 pts/s
Mounting
Magnetised coupling
Sensor type
1/1.8" CMOS sensor
Projector type
Fixed sinusoidal filtering grating
Illumination
A wavelength of 450 nm blue LED
Operating modes

3D surface point capture

2D vision measurement

Probe head
REVO-2 only
Rack port compatibility
VPCP
Change rack
MRS2 recommended
Software compatibility

UCCsuite 5.6 onwards

MODUS 1.11 onwards

Integration
I++ DME protocol
Weight
530 g
Operating temperature range
+10 °C to +40 °C
Metrology specification range
20 °C ± 2 °C
Storage temperature range
-25 ˚C to +70 ˚C
Operating humidity
0% to 80% (non-condensing)
Calibration artefact
FA10
Output
Point cloud data file (.xyz)
RFP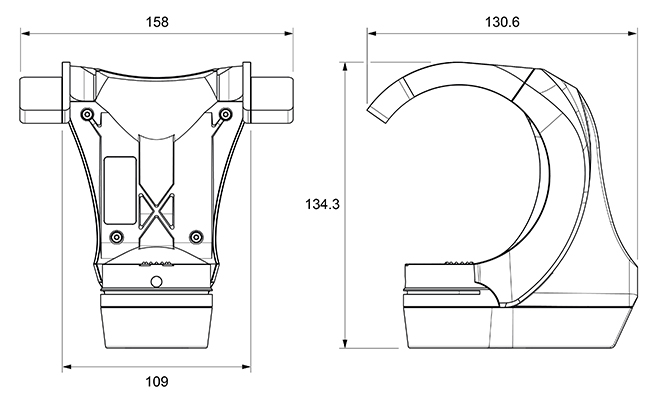 VPCP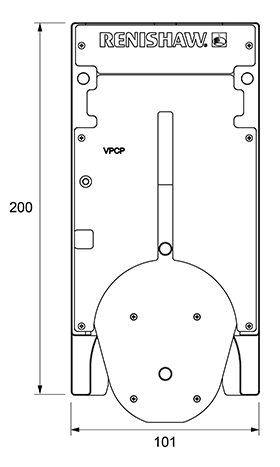 VA10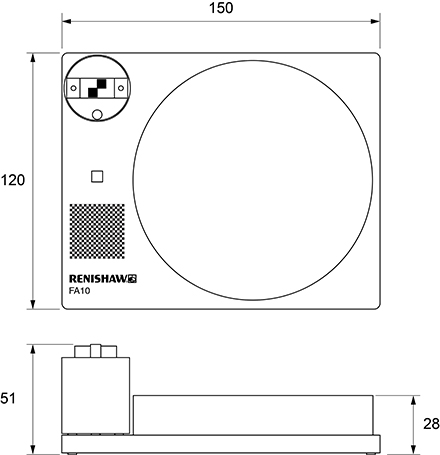 Flyer: RFP1 fringe probe for REVO-2

REVO-2 is the only scanning system for CMMs that simultaneously controls the motion of three machine and two head axes whilst collecting work piece data using its range of 2D and 3D tactile probes, surface roughness measurement probe, non-contact vision probe and now structured light probe too.

[308kB]