Our business model
We have a simple business model.
We work with our customers to understand their challenges and then design and manufacture products to solve them. Here's an overview of how our business model helps us focus our resources and strengths to deliver value for all our stakeholders.

Customer relationships
We're able to invest in long-term relationships with our customers. This helps us to understand their needs and design solutions to solve their challenges.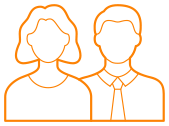 People
Our 5,175 talented people around the world are committed to delivering our purpose, vision and strategy.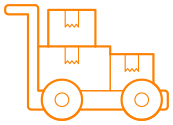 Supplier relationships
Our global and local suppliers provide us with the high-quality components and materials we need, as well as supporting our infrastructure and operations. We build long-term relationships and many of our suppliers have grown with us.

Research & development
Our strong IP portfolio and significant commitment to R&D expenditure helps set us apart from competitors and delivers longterm value.

Financial resources
We've funded our growth and infrastructure by reinvesting our profits. We also have a strong cash position, helping us to fund future development and deliver our strategy.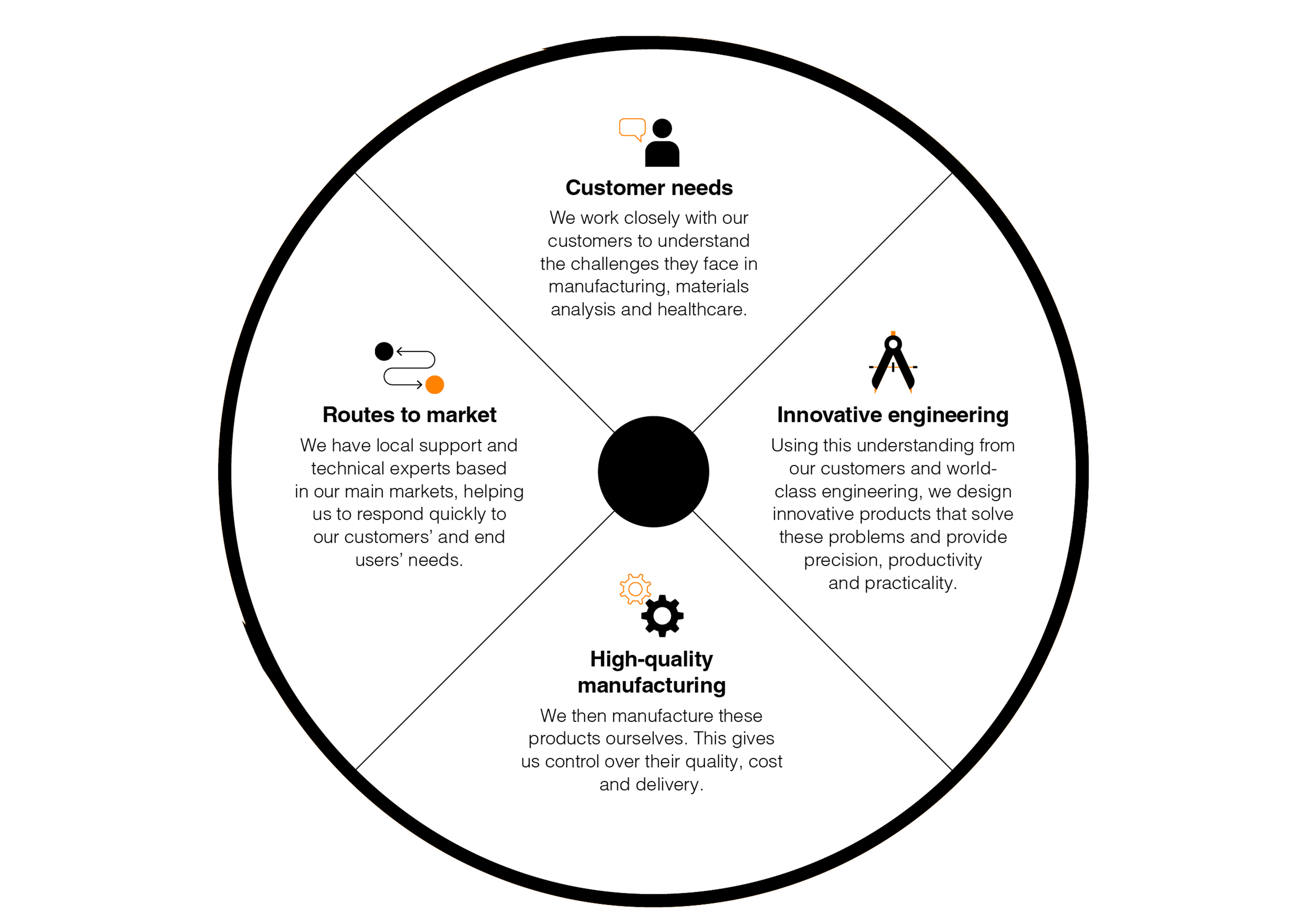 Our customers
£100.6m spent on developing new products and improving our existing products.
67 key locations worldwide providing local customer support and technical expertise. We recently opened a new technology centre in Bangalore to support our growing customer base in India.
Our suppliers
£47.0m committed to global capital expenditure projects.
493 global suppliers for direct goods and services to UK manufacturing operations.
Our communities
Ongoing education outreach initiatives in countries such as Brazil, India, Mexico, UK, and USA.
£0.3m in charitable donations during the year.
Our people
£278.8m in salaries, bonuses, social security and pension contributions.
Introduced a new job architecture allowing us to align jobs globally based on types of work. This will provide our employees with clearer career pathways and will improve retention and development.
Our planet
21% reduction in our market-based statutory greenhouse gas emissions compared to FY2022.
Self-generating 11% of our global electricity consumption through renewable sources.
Our shareholders
Total dividends of £55.5m for the year, an increase of 5% from FY2022.
Figures as at date of 2023 Annual Report.
Find out more about our strategy.