Our strategy
Renishaw fundamentally believes that success comes from patented and innovative products and processes, high-quality manufacturing, and the ability to provide local customer support in all its markets around the globe.
Six strategic priorities drive our business model
Supplementing the business via niche acquisitions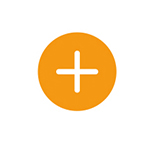 We actively undertake acquisitions as a means to expand our product portfolio, quicken geographic market penetration and gain access to new patents, technologies and customers.
Progress
We continue to evaluate acquisitions as a means to expand our product portfolio, quicken market penetration and gain access to new patents, technologies and customers.
Continual research creating strong market positions with innovative products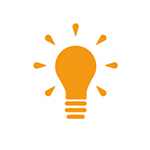 Renishaw is well known for its sector-leading investment in R&D and engineering. "Apply innovation" is a way of life for Renishaw employees, not just a strap-line. We have continued to protect our core businesses with exciting new patented technology and process developments, whilst also diversifying into new product and market areas.
Progress
A new easy to install encoder family for linear axes offers exceptionally wide installation tolerances and axis speeds of up to 24 m/s
A newly augmented suite of on-machine apps allow probe routines to be swiftly and simply created, executed and reviewed, helping manufacturing organisations to minimise cycle times and maximise productivity.
A new larger version of the Equator™ gauging system, the Equator 500, enables the gauging of larger parts.
Global customer support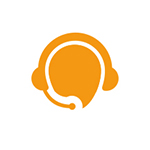 Renishaw is founded on the belief that excellent customer support delivers success. Our customers are often global, with an order being placed in one country, the product shipped to another and the eventual end-user often located on a different continent. By having "local" global support through our wholly-owned subsidiary network, we are able to assure customers that whatever their needs, we are able to support and assist them, resulting in a positive return on their investment.
Progress
A new office was completed in the city of Apodaca, Mexico, which will help us to better serve the growing base of customers across multiple industrial sectors.
New facility opened in Baoshan near Shanghai, to enable us to work more closely with Chinese customers on their development projects.
We have launched a dedicated AM Guide information hub on our website to educate customers about the possibilities of additive manufacturing and its business impact.
Focus on delivering solutions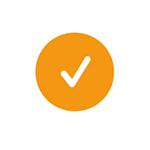 Renishaw's business has transitioned over recent years from primarily being a supplier of products to capital equipment manufacturers, to becoming much more focused on delivering a full solution directly to the end-user. Our experience in our core product lines, which has highlighted that our global customers need assistance in solving their problems, is being carried across into our newer offerings.
Progress
Beijing Institute of Technology (BIT), China, has used Renishaw's XL-80 laser interferometer to develop a high precision instrument capable of simultaneously and reliably measuring all the key dimensional parameters of a spherical lens.
The US Food and Drug Administration (FDA) has recently cleared the use of Renishaw's neuromate® Gen III surgical robot with the neuroinspire™ surgical planning software in the USA.
A Danish research institute is using a Raman spectroscopy system, from Renishaw, to help its clients understand and reduce the amount of microplastics in the environment.
Efficient high-quality manufacturing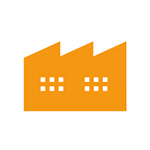 Renishaw is a highly vertically integrated organisation with significant in-house manufacturing capabilities. With high-quality manufacturing plants located in the UK, Ireland, India, Germany, USA and France, we are able to deliver robust and reliable products tested to our exacting standards. Our efficiencies, through in-house automation and the use of our own latest product developments, enable us to be competitive with the highest volume processes.
Progress
Although our manufacturing output has increased by around 24% this year, through our energy management and investment in renewable technologies, we have achieved a 37% decrease in GHG emissions from our manufacturing sites.
Within manufacturing, we continued to invest in people and resources to meet the output requirements demanded by growth in turnover and to improve our Cost of Sales performance for improved profitability.
We have invested in increased machining functionality at Miskin to support the additive manufacturing product line and to manufacture large mechanical components.
People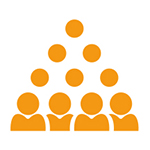 Our people are central to the success of its business. Our innovative, hard-working and loyal employees make Renishaw the business success that it is. A significant number of our people have worked in the Group for two or three decades, creating a large collaborative team with a wealth of specialised engineering expertise. Renishaw has actively focused on the ongoing recruitment and training of many bright and enthusiastic young graduates, apprentices and experienced professionals to further develop talent. We continue to protect the future skillset of the organisation through training and promoting people from within, where possible.
Progress
HR were restructured to support and partner with the business including an increased Training and Development team, allowing us to have greater focus on people development.
We expanded our recruitment team and implemented a new on-boarding and induction system.
We have invested a record amount of money into training this year and have a record number of people on recognised training programmes.
We increased our focus on attracting more women into the engineering sector including programmes for girls of primary school age and more activities to support International Women in Engineering Day.
140 apprentices in training during the year and we recruited 60 people for our graduate programme.
Our four full-time education outreach staff, supported by over 175 STEM Ambassadors, engaged with a record 8,000 students during calendar year 2017.
Figures as at date of 2018 Annual Report.