CNC grinders
XL-80 laser measurement system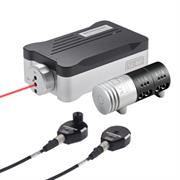 XL-80 laser measurement system offers high performance calibration for motion systems.
QC20 ballbar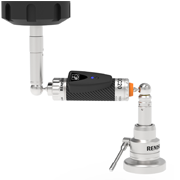 The QC20 ballbar offers a fast and effective method for checking the accuracy of CNC machines.
Downloads
Pocket guide: Probes for CNC machine tools

An easy to use pocket guide introducing Renishaw's range of probing solutions for CNC machine tools. Process control solutions.

Technical specifications: Probing systems for CNC machine tools

The type of probing system that you need will depend on your machine tool and the nature of the probing application. This document focuses on the main applications for probing on machine tools. It contains an introduction to the use of probing for each application, plus guidance on the selection of the most appropriate system and technical information about each probe.