Electric vehicle manufacturing
The future of EV manufacturing
From multi-sensor rapid scanning of machined casings to material analysis of fuel cells, we support our automotive manufacturing customers on the road from internal combustion engines (ICE) to electric vehicles (EV).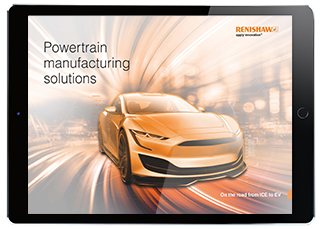 Your partner for innovation
The increased production of new energy vehicles, including hybrids and full EVs, has seen a major shift in automotive engineering and manufacturing practices. Production flexibility and adaptability as technologies are continually refined are fundamental to commercial success on the journey to EV.
With the support of manufacturing and inspection processes smart enough to correct process drift and flexible enough to cope with multiple design iterations, we can help you to quickly adapt your production for this electric future.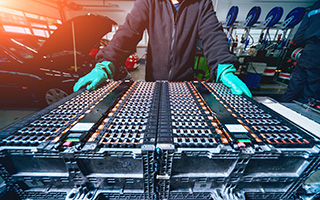 Automotive batteries
Raw materials analysis
Range performance research
Supply chain control
Our non-destructive Raman technologies can be used to examine battery chemistry under a range of operating conditions, such as fast-charging and extremes of temperature. See how the battery reacts, then work out how to improve its efficiency.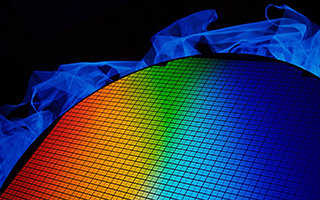 Power electronics
Non-destructive material inspection
Improved quality and material yield
Reduce in-field failures
New semiconductor materials offer increased maximum power delivery and efficiency, and reduced size and weight. Our Raman technologies can help you to understand these difficult-to-fabricate semiconductor materials and develop improved devices.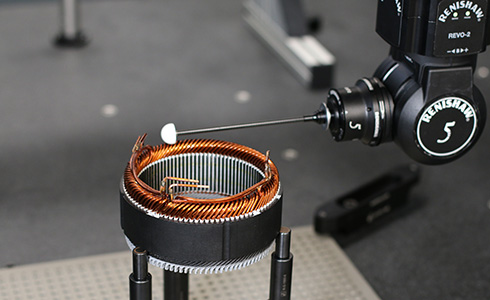 Electric motors
'Go/no-go' checks for hairpin height
Insulating paper checks
REVO high-speed inspection of stators
Prevent faulty components from rendering valuable finished parts as scrap. Our Equator™ in-line gauging system can rapidly inspect the features of stator laminate stack sub-assemblies. If a design changes, simply reprogram the flexible Equator gauge.

Gearbox NVH reduction
Closed-loop production process control
In-line gauging at the point of manufacture and multi-sensor measurement systems
Adapt designs and inspection processes with speed and flexibility
By controlling component tolerances, manufacturers can produce higher-precision gears and more rigid casings to reduce gearbox noise vibration and harshness (NVH) levels and improve vehicle efficiency.
Engines
Surface finish probing
REVO 5-axis scanning for valve seats and guides with multi-sensor capabilities for non-contact inspection
Rapid on-machine measurement of surface condition and form for process control
Hybrid vehicles must squeeze every drop of efficiency from the ICE. Engine efficiency is sensitive to small manufacturing variations in and around the valve seat and guide area of the cylinder head. Control valve seats, guides and combustion chambers with REVO® 5-axis scanning technologies.
Automotive engineering on the road from ICE to EV
As new automotive technologies continue to be refined, production flexibility and adaptability will be fundamental to commercial success on the road from conventional ICE to full battery EV.
Renishaw's Automotive Business Development Manager, Gareth Tomkinson, explains how Renishaw's manufacturing solutions provide the speed, flexibility and ease of use to help you adapt your production for this electric future.