Our business model
We have a simple business model.
We work with our customers to understand their challenges and then design and manufacture products to solve them. Here's an overview of how our business model helps us focus our resources and strengths to deliver value for all our stakeholders.
Our business model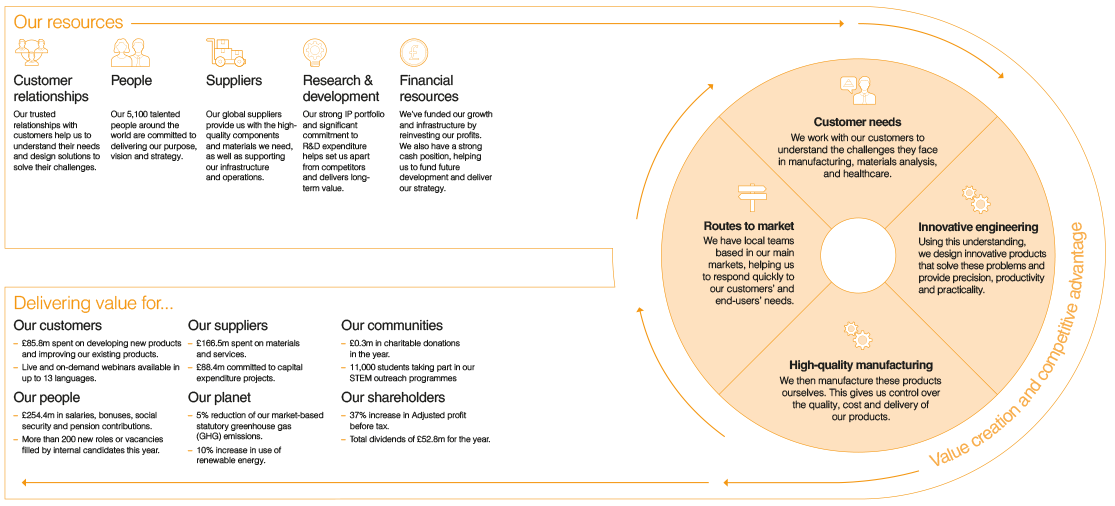 Figures as at date of 2022 Annual Report.
Find out more about our strategy.