Our business model
We have a simple business model.
We work with our customers to understand their challenges, design products to solve these challenges and then manufacture these products ourselves. Here is an overview of what we do, how we do it and how this delivers value for our stakeholders.
Our business model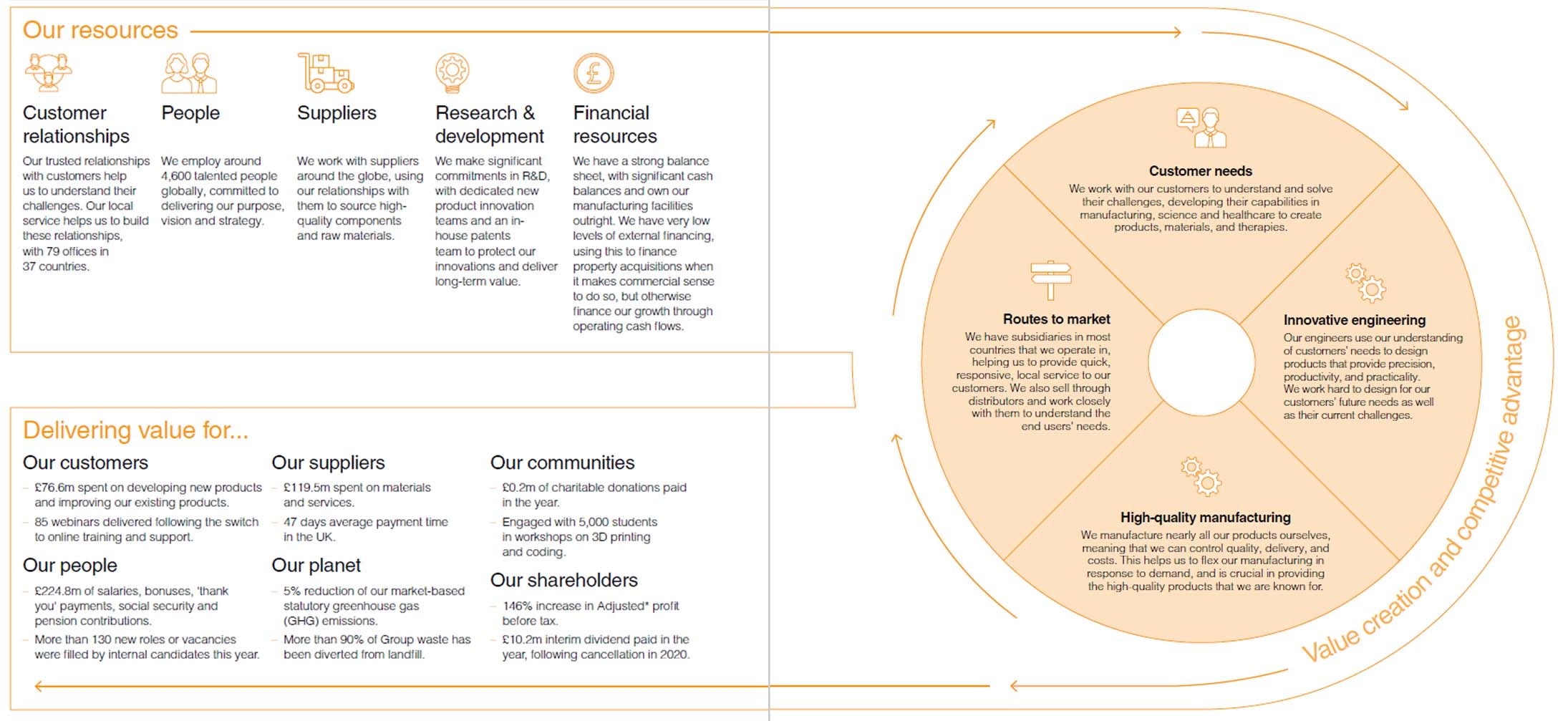 Figures as at date of 2021 Annual Report.
Find out more about our strategy.