PI 7-3
The PI 7-3 interface is a dual purpose interface designed to process signals from the TP7M strain gauge probe and standard touch-trigger probes.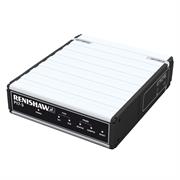 Special auto-selecting electronics within the interface allow exchange of these probes without any changes to the interface.
It supports TP7M and TP2, TP6, TP6A and TP20 probes.
Extended warranty
For peace of mind a 3-year warranty is available for your new CMM products during the first 3 months from purchase. Contact your vendor.