Preferred in-process measurement solution for gantry machines
Productivity+™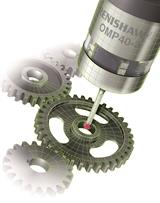 PC-based probing software solution for machining centres, enabling sophisticated process control and adaptive machining.
Alternative macro probing software solutions
Inspection Plus (full cycles)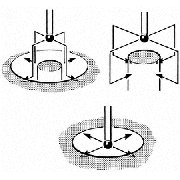 An integrated package of macro software that includes vector and angle measure options, print options (where this control option is available) and an extended range of cycles.
Inspection Plus includes an SPC cycle, one or two-touch probing options, tool offset compensation by percentage of the measured error, and output of data stored into an accessible variable stack.
Downloads
Pocket guide: Probes for CNC machine tools

An easy to use pocket guide introducing Renishaw's range of probing solutions for CNC machine tools. Process control solutions.

Technical specifications: Probing systems for CNC machine tools

The type of probing system that you need will depend on your machine tool and the nature of the probing application. This document focuses on the main applications for probing on machine tools. It contains an introduction to the use of probing for each application, plus guidance on the selection of the most appropriate system and technical information about each probe.