Preferred in-process measurement solution for HMCs
Productivity+™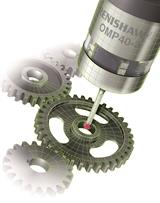 PC-based probing software solution for machining centres, enabling sophisticated process control and adaptive machining.
Alternative macro probing software solutions
Inspection Plus (full cycles)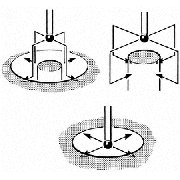 An integrated package of macro software that includes vector and angle measure options, print options (where this control option is available) and an extended range of cycles.
Inspection Plus includes an SPC cycle, one or two-touch probing options, tool offset compensation by percentage of the measured error, and output of data stored into an accessible variable stack.
GoProbe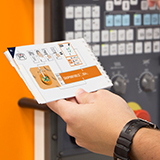 Probing made simple by combining user-friendly probing software with easy-to-use training materials.
EasyProbe (basic cycles)

EasyProbe software for machining centres provides simple and fast job set-up and measuring routines for operators, requiring minimal programming skill.