RFP1 fringe probe for the REVO® system
The REVO RFP1 probe makes structured light inspection an integral part of your CMM measurement procedure.
Structured light measurement on a 5-axis CMM measurement platform
The RFP1 probe increases the multisensor capability of the REVO system by adding non-contact structured light inspection to the existing product range, which now offers five interchangeable probe families, each specifically designed to maximise the advantages of 5-axis motion and infinite positioning.
The RFP1 probe is designed for inspection of freeform surfaces and complex geometry, rapidly delivering patches of surface data with a high point density.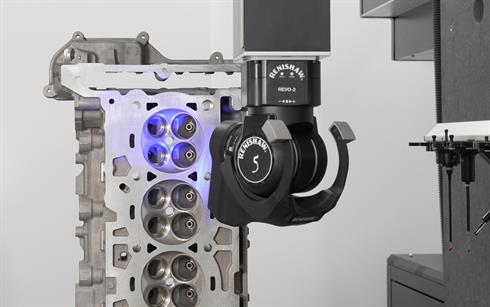 RFP1 features and benefits
Unlike other non‑contact structured light systems, the RFP1 fringe probe does not require reference markers to stitch together data from different areas, as this is done automatically by the REVO system.
Automatic exposure compensation ensures optimal data results for different materials, surface colours and textures without the need for matt coatings.
Two easy-to-use software tools provide inspection planning and digitising capability.


RFP1 inspection planner is a tool for path planning and generating DMIS part programs from CAD.
RFP1 digitiser software collects data from parts without CAD models as part of a reverse engineering process.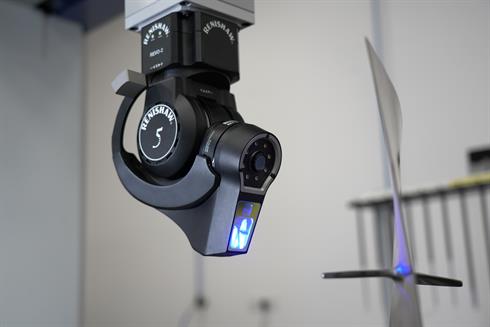 The RFP1 fringe probe
RFP1 provides high density data at a high capture rate to deliver highly accurate measurement of surface topology.
The probe projects a fringe pattern onto the part surface and the probe's camera captures the variation in fringe pattern to build a high-density point cloud of 3D surface data. The data cloud is then evaluated by the 3D metrology software to deliver the inspection results.
The RFP1 probe is powered by REVO 5-axis measurement technology and provides highly accurate measurement on an infinite positioning CMM platform. Data from all REVO sensors is automatically referenced to a common datum and combined with data from all other REVO-2 sensors to maximise part inspection capability on one CMM.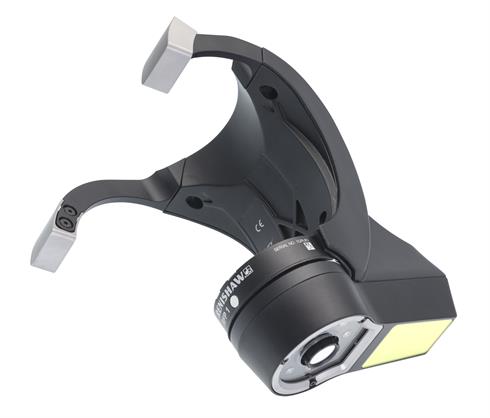 RFP1 fringe probe for REVO in action
Extended warranty
For peace of mind, a 3-year warranty is available for your new CMM products during the first 3 months from purchase. Contact your vendor for further information.
Product information
You are currently looking at the RFP probe. You may also be interested in learning about other probes available for the REVO system; the SFP2, RSP2 or RSP3 probe range.