SPRINT™ technology
Next-generation high-speed, high-accuracy probing systems for fast part set-up and machining process control.
With the unique 3D sensor technology within the OSP60 probe, probing systems with SPRINT™ technology provide exceptional, high-speed, high-accuracy, probing to CNC machine tools.
SPRINT™ technology can be used with either SupaScan or the Productivity+™ Scanning Suite.
SupaScan is ideal for setting simple parts quickly and easily. The system has the capability to monitor workpiece surface condition and capture basic form measurements. Simple macro code is used to program SupaScan cycles.
Productivity™ Scanning Suite is perfect for advanced measurement of free-form surfaces, such as turbine blades and mould tools. The Suite comprises a variety of application-specific toolkits that can be programmed using Productivity+™ Active Editor Pro software.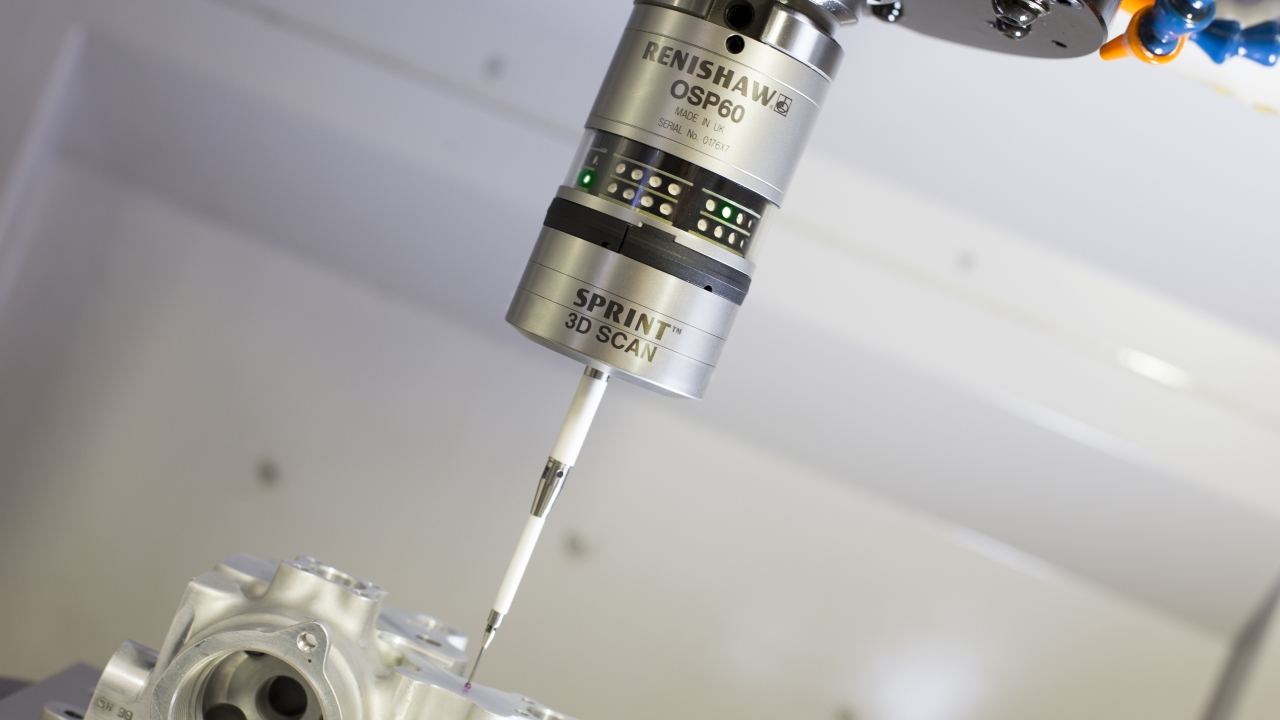 Exclusive benefits of using SPRINT™ technology
Measure parts at high-speed
Scanning provides incredible time savings in on-machine inspection and job set-up, increasing available profitable and productive machining time.
Detect problems with feature form
On-machine scanning using the OSP60 probe can detect defects in feature form that would be missed by touch-trigger systems.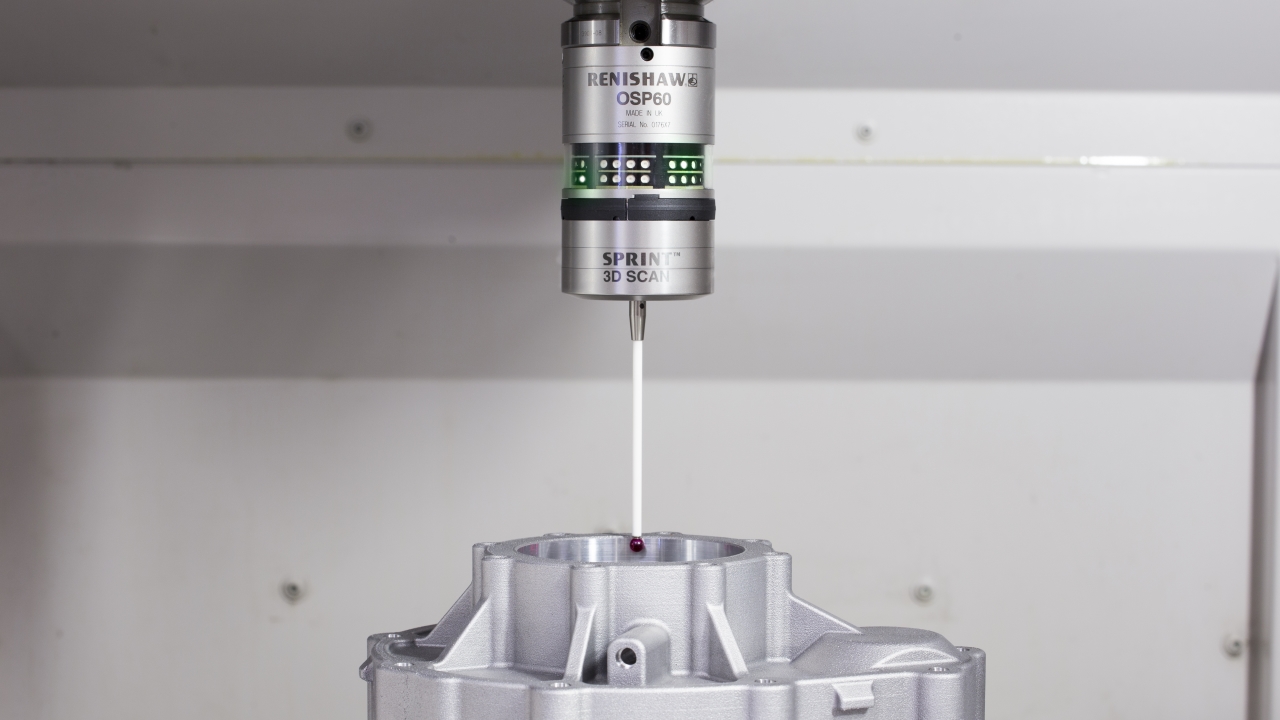 Control machining processes
Workpiece measurement results, captured by the OSP60 probe, can help keep on-machine processes under control, automatically.
Results can also be output for further analysis, or for quality assurance purposes.
Replace existing touch-trigger processes
Swap your touch probe for the OSP60 probe and obtain immediate cycle-time advantages.
Touch-trigger equivalent data can be produced, minimising the time required to integrate probing systems with SPRINT technology into existing or new processes.
The Renishaw advantage
At Renishaw, we enjoy an excellent reputation for offering strong support to our customers through a network of over 70 service and support offices worldwide.
Get technical support, training and advice or purchase spares and accessories from our well-stocked Web shop.