Additive impact part #1 - how AM could disrupt your market
Summary - Additive impact part #1 - how additive manufacturing could disrupt your market
Everyone is talking about how 3D printing is going to change the world of manufacturing, part of the wave of Industry 4.0 innovation that will sweep aside established ways of working. That's a bit hyperbolic perhaps, but the point is that additive manufacturing (AM) does present tremendous opportunities to do things differently. The pace of adoption in each sector will depend on the characteristics of the industry - the level of regulation, for instance - and the attitude of current and potential new players towards innovation and risk. There's a great opportunity to disrupt the status quo. The question is, how can you position your business to win as this disruption occurs?
Download the feature to find out more.
About the author - Director of AM Applications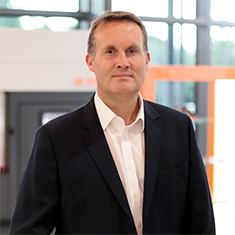 Marc Saunders has over 25 years' experience in high tech manufacturing. In previous positions at Renishaw, he played a key role in developing the company award-winning RAMTIC automated machining platform, and has also delivered turnkey metrology solutions to customers in the aerospace sector.
Marc manages a global network of Solutions Centres for metal additive manufacturing (AM), enabling customers who are considering deploying AM as a production process to gain hands-on experience with the technology before committing to a new facility.