FORTiS-N™ enclosed absolute encoder
FORTiS-N enclosed encoder system
Narrow size

±3 µm or ±5 µm accuracy

30 g vibration resistance

Introducing FORTiS-N
The FORTiS-N encoder series is a next generation linear enclosed absolute encoder with a narrow cross-section for space-constrained applications in harsh environments such as machine tools.
Robust, rugged, high-performance position measurement over the encoder's long life is ensured by a range of innovative design features:
Ideal for machine tool applications
Renishaw has over 40 years of experience in the machine tool industry.
Our experts have designed the FORTiS series as a next generation linear enclosed absolute encoder for use in harsh environments.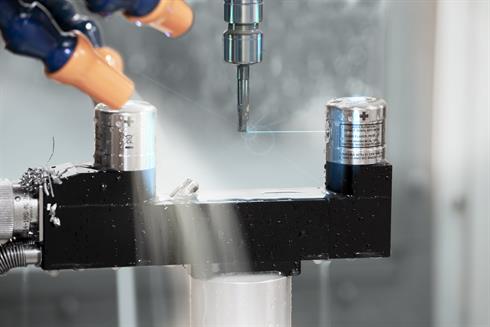 Serial interfaces
Description
Data sheet
Compatible products
BiSS® C

Renishaw supports BiSS C (unidirectional) open protocol for absolute encoders. BiSS C is a high-speed serial interface, perfect for dynamic axes that require high acceleration, silky-smooth velocity control, excellent repeatability and rock-solid positional stability.

FORTiS encoders with BiSS are compatible with a wide range of industry-standard controllers, drives, DROs and PC counter cards.

FANUC

FORTiS encoders with FANUC (α and αi) serial interface bring many advantages to high-performance machine tools that use FANUC controllers. Higher speed, rugged and reliable pure serial communications, superior contouring performance and greater servo stiffness.




N/A

Mitsubishi

FORTiS encoders with Mitsubishi serial interface are compatible with the following Mitsubishi drives: MDS-E/EH series, MDS-EM/EMH series, MDS-EJ/EJH series, MDS-D2/DH2 series, MDS-DJ series, MDS-DM2 series, MDS-DM2-SPHV3

N/A

Panasonic




FORTiS encoders with Panasonic serial communications interface are compatible with the A5 and A6 series of drivers and provides high resolution repeatable feedback for better servo and speed control.




N/A

Siemens DRIVE-CLiQ®

FORTiS encoders with Siemens DRIVE-CLiQ serial interface allow the connection of encoders and direct measurement systems with SINUMERIK and SINAMICS drive components.




N/A

Yaskawa
FORTiS with Yaskawa serial interface is compatible with Sigma-5 and Sigma-7 SERVOPACKs.
FORTiS Yaskawa
N/A
Optional Advanced Diagnostic Tool ADTa-100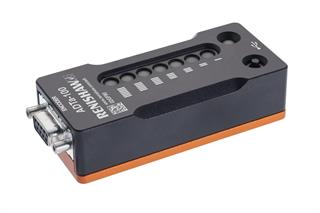 The FORTiS encoder system is compatible with the Advanced Diagnostic Tool ADTa-100 and ADT View software. They provide comprehensive real-time encoder data feedback to aid more challenging installations and diagnostics. The intuitive software interface can be used for:
Remote calibration

Signal optimisation over the entire axis length

Digital readout of encoder position (relative to the scale)

Exporting and saving data

Setting zero
Measuring standard

Stainless steel tape scale with single track absolute encoding

Coefficient of thermal expansion at 20 °C

10.1 ±0.2 μm/m/°C

Thermal datum

At centre position (encoder position of 0.5 × measuring length)

Accuracy grade at 20 °C

High: ±3 μm

Standard: ±5 μm


Scale length

70 to 2040 mm

Maximum speed

(See data sheet for details)

Up to 4 m/s

Serial interfaces

BiSS C, FANUC, Mitsubishi, Panasonic, Siemens DRIVE-CLiQ

Resolutions

0.5 nm, 1 nm, 1.25 nm, 10 nm, 12.5 nm, 25 nm, 50 nm

Electrical connection

Encoder: cable connector M12 custom (customer configurable exit direction)

Controller: 8-way M12, FANUC 20-way, 10-way Mitsubishi,17‑way M23, 9-way D-Type, 14‑way LEMO, flying lead




Power supply

5 V ±10% 1.25 W maximum (250 mA @ 5 V)

Vibration (operating)

Readhead: < 300 m/s² to IEC 60068-2-6

Housing without mounting spar: < 200 m/s² to IEC 60068-2-6

Housing with mounting spar: < 300 m/s² to IEC 60068-2-6


Shock (non-operating)

< 300 m/s² IEC 60068-2-27

Operating temperature

0 °C to +50 °C

Sealing

IP53 when installed correctly, IP64 with air purge
Do you have customisation requirements?
With over 40 years experience in machine tool metrology and encoder applications, our expert team of engineers may be able to assist with your own unique requirements.