NC4 non-contact tool setter
High-precision, high-speed, non-contact tool measuring and broken tool detection on all sizes of vertical and horizontal machining centres, multi-tasking machines and all gantry machining centres.
Rapid on-machine tool setting and broken tool detection
Robust performance in harsh machining environments
Flexible non-contact tool setting solutions
Increase productivity
Automatic tool setting with the NC4 gives your machine tools the intelligence they need to make decisions for themselves, enabling 'lights out' machining.


Highly flexible
A host of system options and configurations makes the NC4 the most flexible non-contact tool setting solution on the market.
Reduce scrap
The NC4 measures and detects tools down to Ø0.03 mm and to a repeatability of ±1.0 μm (2σ) – ensuring the production of 'right first time' parts.


Reliable operation
The NC4's integrated air blast and dual measurement mode, delivers accurate and robust performance in even the harshest machining environments.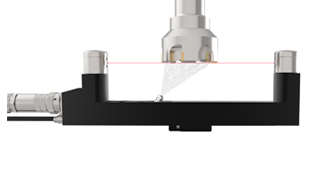 Easy-to-use
Install, configure, use and maintain the NC4 with ease thanks to our comprehensive range of smartphone and on-machine apps.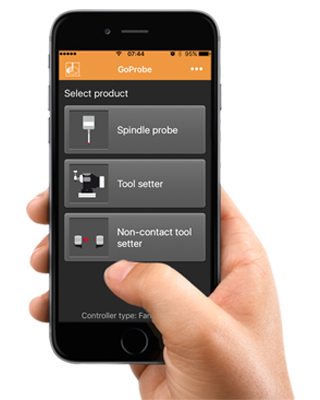 If it wasn't for the Renishaw system, the machine could, for example, operate with a broken cutting tip, with disastrous results. Furthermore, since tools are checked for breakage automatically, one operator can easily manage both machines: all he needs to do is load the pieces and ensure that everything is running smoothly.
Ducati (UK)
Relevant videos
Supporting information
Tool setting software options
The following macro-based software packages can be used to program tool setting and broken tool detection routines on CNC machining centres.
GoProbe – entry-level package for simple workpiece set-up and tool setting routines.
Renishaw tool setting software – entry-level package for simple tool setting and broken tool detection routines.
Interface
Compatible interfaces / transmission units – NCi-6
Probes for tool setting and broken tool detection