RESOLUTE™ encoder series
The RESOLUTE series is a true-absolute fine-pitched optical encoder system that has excellent dirt immunity, and an impressive specification that breaks new ground in position feedback. It is the world's first absolute encoder capable of 1 nm resolution up to 100 m/s for linear systems, and 32-bit resolution up to 36 000 rpm for rotary systems. Ultra low Sub-Divisional Error and jitter result in a linear encoder system that outperforms any other encoder in its class.
Additionally, it is available in 3 more application-specific variants:
RESOLUTE UHV (Ultra-High Vacuum) brings absolute encoder technology to ultra-high vacuum applications up to 10-10 Torr, allowing customers to achieve higher throughput, reduce risks of damage and increase dependability.
RESOLUTE ETR (Extended Temperature Range) is a true-absolute fine-pitched optical encoder system that is able to operate in environments with extreme high and low temperatures.

RESOLUTE FS (Functional Safety) is certified to SIL2 and PLd for Functional Safety applications.
RESOLUTE is compatible with the optional Advanced Diagnostic Tool ADTa-100 and ADT View software: these provide real-time encoder data feedback to aid encoder installation and in-field fault finding.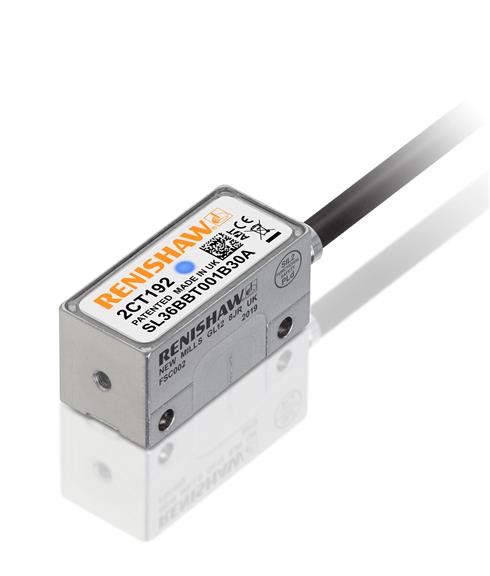 Find your RESOLUTE scale option
Linear
| | | | | | |
| --- | --- | --- | --- | --- | --- |
| Scale type | Scale name | Accuracy | Scale pitch | Thermal expansion coefficient at 20 °C | Supplied length |
| Stainless steel tape with track option | | ±5 µm/m | 30 µm | 10.1 ±0.2 µm/m/°C | Up to 21 m |
| Narrow stainless steel tape | RKLA30-S | ±5 µm/m | 30 µm | Matched to substrate material when scale ends are fixed with end clamps | Up to 21 m |
| ZeroMet™ spar | RELA30 | ±1 µm for up to 1 m, then ±1 µm/m | 30 µm | 0.75 ±0.35 µm/m/°C | Up to 1.5 m |
| Stainless steel spar | RSLA30 | ±1.5 µm up to 1 m, ±2.25 µm up to 2 m, ±3 µm up to 3 m, ±4 µm up to 5 m | 30 µm | 10.1 ±0.2 µm/m/°C | Up to 5 m |
Partial arc
| | | | | | |
| --- | --- | --- | --- | --- | --- |
| Scale type | Scale name | Accuracy | Scale pitch | Thermal expansion coefficient at 20 °C | Supplied length |
| Narrow stainless steel partial arc tape | | ±5 μm/m | 30 µm | Matched to substrate material when scale ends are fixed with end clamps | Up to 21 m |
Rotary
Scale type

Scale name




Accuracy

(depending on ring diameter)

Scale pitch

Thermal expansion coefficient at 20 °C

Ring diameter

Stainless steel ring




Graduation accuracy: 4 to 0.4 arc seconds

30 µm

15.5 ±0.5 µm/m/°C

52 to 550 mm




Ultra-high accuracy stainless steel ring

Installed accuracy:

(≥100 mm diameter)

±1 arc second
(75 mm diameter)

±1.5 arc seconds
(≤57 mm diameter)

±2 arc seconds

30 µm

15.5 ±0.5 µm/m/°C

52 to 417 mm
Linear
| | | | | | |
| --- | --- | --- | --- | --- | --- |
| Scale type | Scale name | Accuracy | Scale pitch | Thermal expansion coefficient at 20 °C | Supplied length |
| Stainless steel tape with track option | | ±5 µm/m | 30 µm | 10.1 ±0.2 µm/m/°C | Up to 21 m |
| ZeroMet™ spar | RELA30 | ±1 µm for up to 1 m, then ±1 µm/m | 30 µm | 0.75 ±0.35 µm/m/°C | Up to 1.5 m |
| Stainless steel spar | RSLA30 | ±1.5 µm up to 1 m, ±2.25 µm up to 2 m, ±3 µm up to 3 m, ±4 µm up to 5 m | 30 µm | 10.1 ±0.2 µm/m/°C | Up to 5 m |
Rotary
Scale type

Scale name




Accuracy

(depending on ring diameter)

Scale pitch

Thermal expansion coefficient at 20 °C

Ring diameter

Stainless steel ring




Graduation accuracy: 4 to 0.4 arc seconds

30 µm

15.5 ±0.5 µm/m/°C

52 to 550 mm




Ultra-high accuracy stainless steel ring

Installed accuracy:

(≥100 mm diameter)

±1 arc second
(75 mm diameter)

±1.5 arc seconds
(≤57 mm diameter)

±2 arc seconds

30 µm

15.5 ±0.5 µm/m/°C

52 to 417 mm
Extended Temperature Range
Rotary
Scale type

Scale name




Accuracy

(depending on ring diameter)

Scale pitch

Thermal expansion coefficient at 20 °C

Ring diameter

Stainless steel ring




Graduation accuracy: 4 to 0.4 arc seconds

30 µm

15.5 ±0.5 µm/m/°C

52 to 550 mm




Ultra-high accuracy stainless steel ring

Installed accuracy:

(≥100 mm diameter)

±1 arc second
(75 mm diameter)

±1.5 arc seconds
(≤57 mm diameter)

±2 arc seconds

30 µm

15.5 ±0.5 µm/m/°C

52 to 417 mm
Linear
| | | | | | |
| --- | --- | --- | --- | --- | --- |
| Scale type | Scale name | Accuracy | Scale pitch | Thermal expansion coefficient at 20 °C | Supplied length |
| Stainless steel tape with track option | | ±5 µm/m | 30 µm | 10.1 ±0.2 µm/m/°C | Up to 21 m |
| ZeroMet™ spar | RELA30 | ±1 µm for up to 1 m, then ±1 µm/m | 30 µm | 0.75 ±0.35 µm/m/°C | Up to 1.5 m |
| Stainless steel spar | RSLA30 | ±1.5 µm up to 1 m, ±2.25 µm up to 2 m, ±3 µm up to 3 m, ±4 µm up to 5 m | 30 µm | 10.1 ±0.2 µm/m/°C | Up to 5 m |
Rotary
Scale type

Scale name




Accuracy

(depending on ring diameter)

Scale pitch

Thermal expansion coefficient at 20 °C

Ring diameter

Stainless steel ring




Graduation accuracy: 4 to 0.4 arc seconds

30 µm

15.5 ±0.5 µm/m/°C

52 to 550 mm




Ultra-high accuracy stainless steel ring

Installed accuracy:

(≥100 mm diameter)

±1 arc second
(75 mm diameter)

±1.5 arc seconds
(≤57 mm diameter)

±2 arc seconds

30 µm

15.5 ±0.5 µm/m/°C

52 to 417 mm
Optional Advanced Diagnostic Tool ADTa-100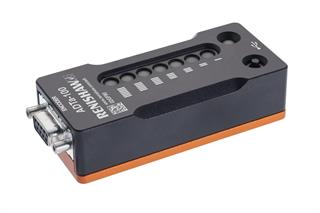 RESOLUTE encoder readheads (marked with the ADT symbol) are compatible with the Advanced Diagnostic Tool ADTa-100 and ADT View software. They provide comprehensive real-time encoder data feedback to aid more challenging installations and diagnostics. The intuitive software interface can be used for:
Remote calibration

Signal optimisation over the entire axis length

Digital readout of encoder position (relative to the scale)

Exporting and saving data

Setting zero