Open optical encoders
CENTRUM™ self-centring disc
Robust scale with quick and easy installation
Find your open optical encoder solution
What is a Renishaw open optical encoder?
An optical encoder is an electromechanical device which produces an electrical signal output proportional to the linear displacement of a linear guide or the angular position of an input shaft.
Open encoders are exposed and feature no external integrated enclosure. The advantages of open optical encoders include the effective elimination of backlash, shaft wind-up (torsion) and other mechanical hysteresis errors.
A rotary open optical encoder consists of a position measurement readhead and an accurate rotary scale marked either on the periphery of a ring or on the face of a disc.
The readhead measures position by optically sensing the regularly-spaced scale markings and outputs this information as an analogue or digital signal.
The signal is subsequently converted into a position reading by a digital readout (DRO) or motion controller.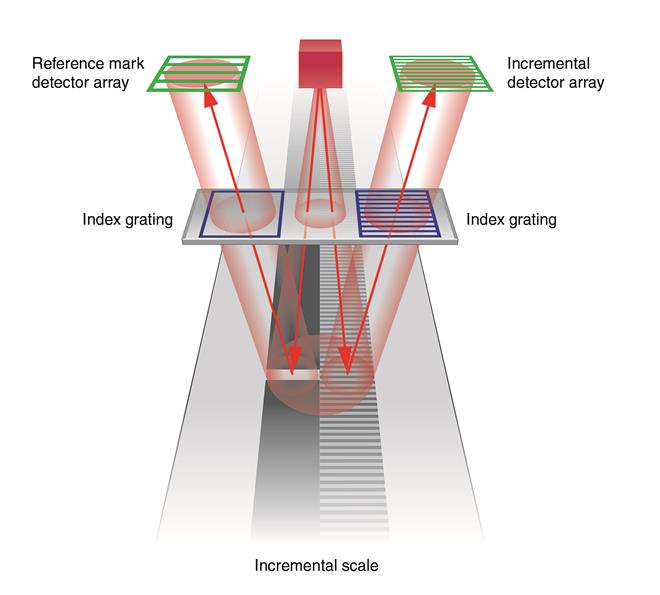 Explore our encoder systems
Trust Renishaw's expertise in encoders
Optical encoders help our customers to achieve their potential