Electric vehicle and E-Mobility solutions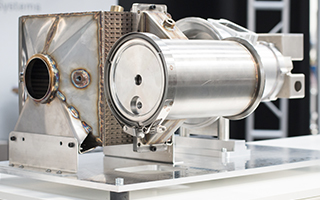 Through our partnership with Renishaw, we have produced components that are typically around 40% lighter and smaller by volume than anything equivalent that is available on the market.
HiETA Technologies (UK)
The future of EV manufacturing
From multi-sensor rapid scanning of machined casings to material analysis of fuel cells, we support our automotive manufacturing customers on the road from internal combustion engines (ICE) to electric vehicles (EV).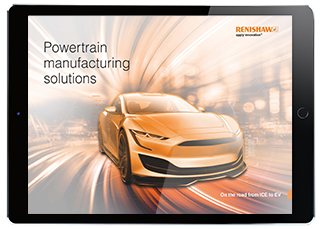 Automotive engineering on the road from ICE to EV
The increased production of new energy vehicles, including hybrids and battery electric vehicles (EV), has seen a major shift in automotive engineering and manufacturing practices. As technologies are continually refined, production flexibility and adaptability will be fundamental to commercial success on the road, whether conventional internal combustion engines (ICE) or full battery electric vehicles.
RENGAGE™ technology
With unbeatable 3D measurement capability and submicron repeatability, Renishaw's family of machine tool probes with RENGAGE™ technology combines precise silicon strain gauge sensors with ultra-compact electronics to deliver superior performance. Excelling in the measurement of complex shapes and contours, these probes are ideally suited to mould and die and aerospace applications. An ultra-low trigger force helps to eliminate surface and form damage; ideal for inspecting delicate workpieces.
CMM inspection of a hairpin stator using the REVO® multi-sensor system
Fast and automated CMM inspection of a hairpin stator using the REVO multi-sensor system. The REVO system can be used for surface and form assessment using a variety of contact and non-contact sensors.
Flexible gauging for the automotive industry
The Equator™ gauging system offers flexible, programable gauging on the shop floor. The Equator system allows for gauging cycles to be adapted to suit production lines, ideal for areas of industry with rapidly changing technology such as EV.
Race to innovate: Exchanging metal 3D printing solutions with HiETA
HiETA developed additively manufactured heat exchangers for Delta Motorsport, a team designing EV race cars, the new system is specifically designed for use as a range extender for electric vehicles.