High-accuracy laser tool setting systems
NC4 non-contact tool setters provide high-precision, high-speed tool measurement and broken tool detection, allowing process control on all sizes and types of machine tools.
During machining processes, dimensional accuracy is dependant upon several variables, including tool size deviation, tool run-out and tool breakage.
Renishaw's NC4 systems allow users to control these variables, enabling measurement of a wide variety of tools at production feeds and speeds, while minimising the risk of excessive tool wear or tool breakage – an important consideration for small and fragile tools.
Choose the perfect non-contact tool setter for your application

NC4+ Blue fixed systems
Featuring industry-first blue laser technology and improved optics, Renishaw's NC4+ Blue systems are available with an operating gap of up to 240 mm and deliver a step change in tool measurement accuracy, proven to industrial standards.

All systems feature an integral air blast as standard to enable accurate and reliable tool measurement.
NC4 separate systems
Renishaw's separate systems offer the same on-machine tool measurement and broken tool detection functionality as their fixed system counterparts.
Users can set these systems up in a range of configurations depending on the application – giving users the ultimate flexibility.
Separate systems are available with an operating gap of up to 5 m.
Custom solutions
Renishaw provides bespoke NC4 systems to suit specific applications – including a range of sizes, mounting configurations and additional integrated probing systems; for example, contact tool setters for turning tools.
NC4+ Blue The standard has been set
The NC4 allows us to check for breakages of small tools used to make keys and other reference points on the cam, which are vital if the engine is to operate properly. If it wasn't for the Renishaw system, the machine could operate with a broken cutting tip, with disastrous results.
Ducati (Italy)
Engineered for performance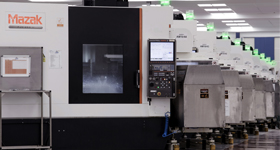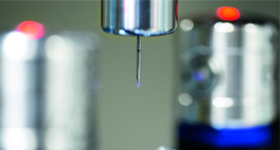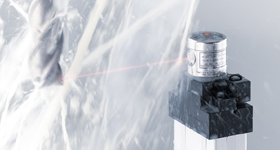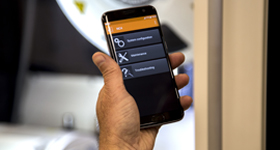 Increase productivity
Automatic tool setting with the NC4 gives your machine tools the intelligence they need to make decisions for themselves, enabling 'lights out' machining.
Reduce scrap
The NC4+ Blue measures and detects tools down to Ø0.03 mm and to a repeatability of ±0.5 μm 2σ – ensuring the production of 'right first time' parts.
Highly flexible
A host of system options and configurations makes the NC4 the most flexible non-contact tool setting solution on the market.
Easy to use
Install, configure, use and maintain NC4 systems with ease thanks to our comprehensive range of on-machine and smartphone apps.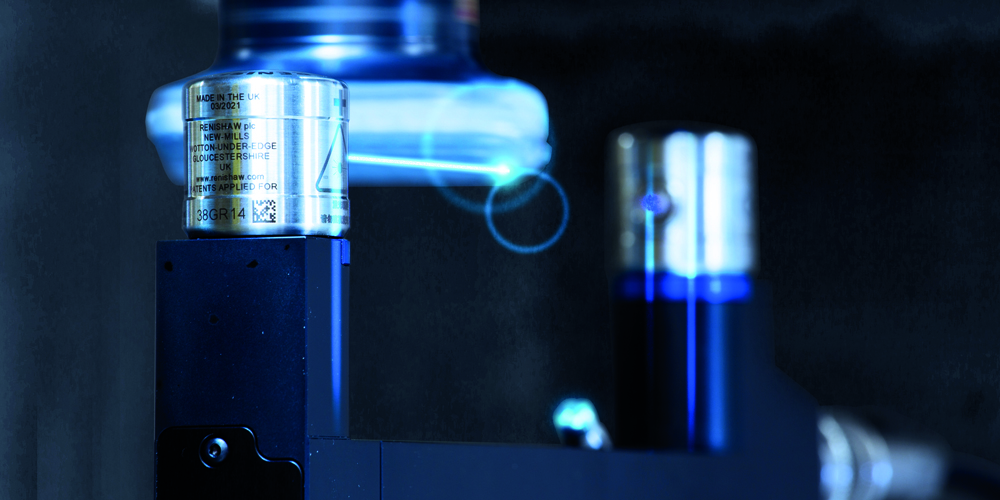 Ultra-compact design
Miniaturised electronics, and a compact protection system without a bulky shutter mechanism, makes the NC4+ Blue suitable for machines with limited space for tool setter fitment.
Ease of installation
Featuring a connector and versatile mounting options, installing NC4+ Blue systems are simple and fast, making them ideal for retrofitting to existing machines.
Environmental protection
A proven and patented environmental protection system that ensures the NC4's precision optics are protected at all times.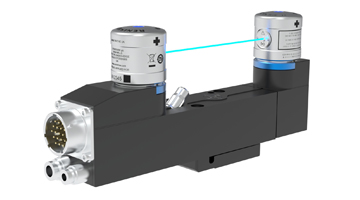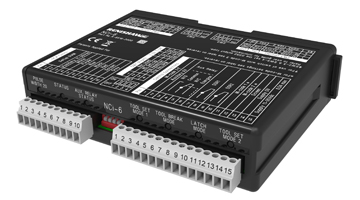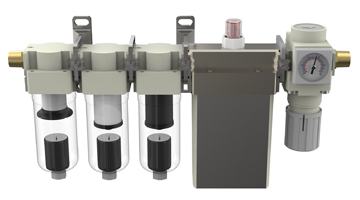 Non-contact tool setter
An ultra-compact laser tool setter optimised for production environments.
Interface
The NCi-6 interface processes signals from the NC4 unit and communicates these to the CNC machine controller.
Air filter
Supplies clean, dry air to protect the NC4's precision optics.
Intuitive tool setting software
Renishaw is committed to ensuring its products are easy-to-use. A comprehensive range of macro cycles and machine tool apps allow you to quickly and intuitively program measurement cycles.
Non-contact tool setters in action
Find out how our customers are using NC4 systems to enhance their manufacturing processes, saving time and money.
Renishaw has an excellent reputation in manufacturing industries, and also provides services for different industries, so it doesn't just offer a product or a solution, but also shares with us its experience, expertise and the industry's best practices. Renishaw is also meticulous in terms of its technical support, the Renishaw team reacts quickly to solve problems; this is particularly impressive to us.
SuperAlloy Industrial Company Ltd (Taiwan)
For NC4 support documents and How-to videos, visit
NC support
.
Probes for tool setting and broken tool detection