Hybrid Raman systems
Increase the capabilities of your Renishaw Raman microscope by coupling it to other analytical systems from a wide range of manufacturers.
For maximum efficiency, you can analyse your sample with two or more techniques without having to transfer it between instruments.
With Renishaw's correlative microscopy systems you can be confident that you are analysing the same point with both techniques.
Contact us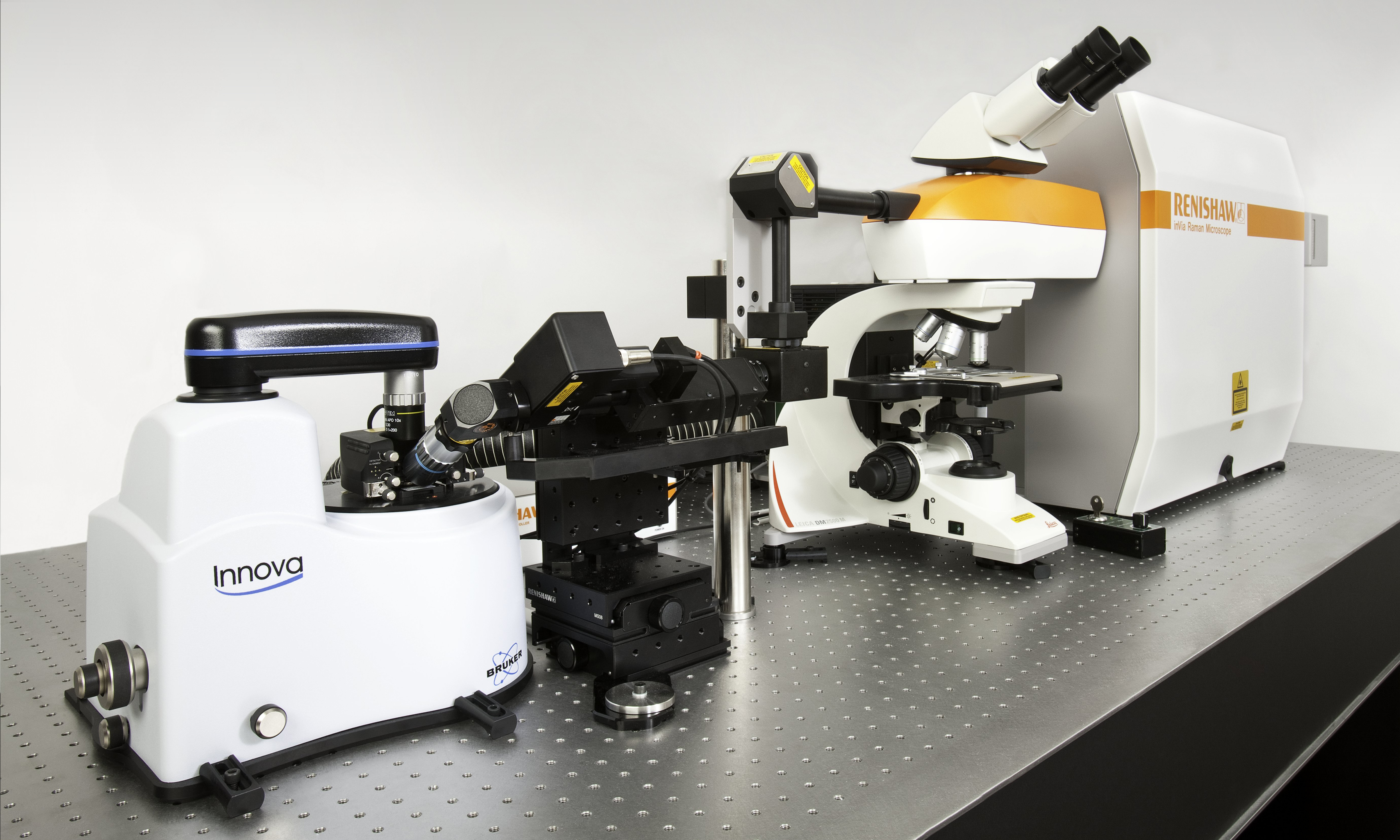 SPM/AFM: Nanometre resolution
Combine the inVia™ Raman microscope with a scanning probe microscope (SPM), such as an atomic force microscope (AFM), to investigate the chemical and structural properties of materials. Add nanometre-scale chemical resolution with tip-enhanced Raman spectroscopy (TERS), and reveal complementary information such as mechanical properties.
Nanoindentation: mechanical property measurements
Combine the power of the inVia Raman microscope with nanoindentation measurements and directly correlate mechanical and tribological properties with chemical information such as crystallinity, polymorphism, phase and stress.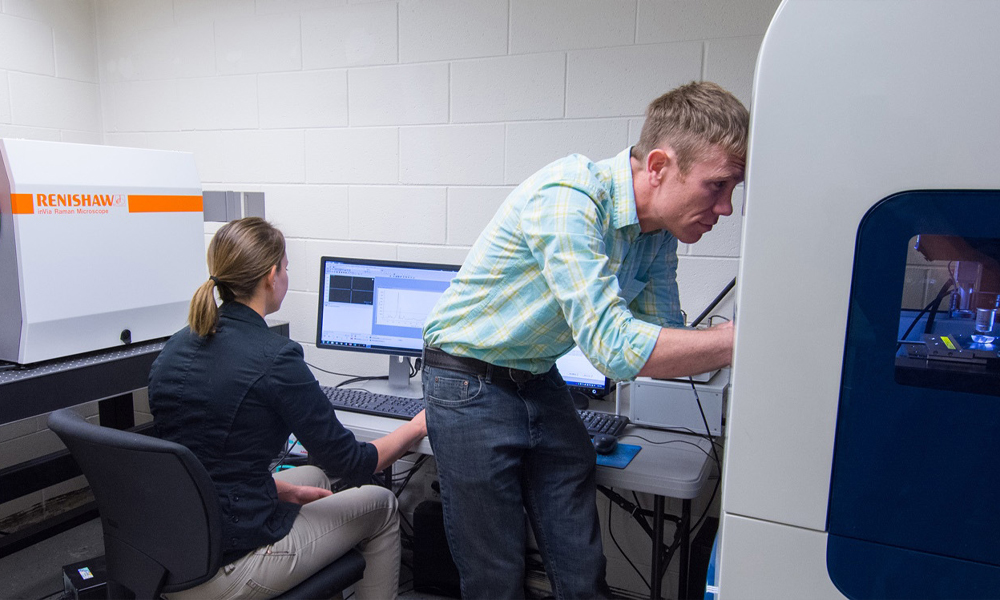 Read an article from the Microscopy and Analysis Journal
Correlative SPM Raman and SEM analysis of biomedical devices and coatings

A variety of medical implants and microelectrode arrays for electrophysiology are fabricated in thin film and micro technology. To guarantee the quality, proper functionality and safe operation of these devices, analytical techniques to investigate the structure and chemical composition of surfaces and interfaces during the fabrication process and for final quality control are essential.
Want to find out more?
Your local representative will be happy to help with your enquiry.
You can contact them by completing a form or sending an email.

Get our latest updates
Stay up-to-date with our latest news, webinars, application notes and product launches delivered directly to your inbox.