Our markets
Our products are used in many applications
We develop innovative products that significantly advance our customers' operational performance – from improving manufacturing efficiencies and raising product quality, to maximising research capabilities and improving the efficacy of medical procedures.
Agriculture

Increasing global demand for food products from developing nations. Increasing global demand for biofuels. Greater investment in machinery for intensive farming capabilities.
Aerospace

New aircraft production to meet growing global demand for civil air transport. New fuel-efficient engines with complex parts requiring faster measurement. Improvements to fuel efficiency by minimising airframe weight.
Automotive

Continuing investment in manufacturing capacity to meet growing global demand. Improved fuel efficiency requires tighter tolerances on powertrain components. Cost efficiencies and automated processes required throughout the supply chain.
Construction

Major infrastructure projects driving heavy equipment sales. Skills shortages requiring more automation in equipment manufacturers.
Power generation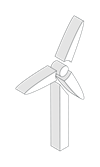 Manufacture of components for civil nuclear, wind and solar energy. Increasing focus on maximising output from machinery used in power generation. Increasing research into energy storage.
Healthcare

Neurological disorders require highly precise surgical therapies. Growing demand for cosmetic dentistry with superior aesthetics. Need to rapidly diagnose infectious diseases for faster, more specific treatments. Growing demand for patient-specific implants.
Consumer products

Ever shorter product life cycles require flexible manufacturing systems. New generations of electronic devices demand precision manufacturing systems for form and function.
Resource exploration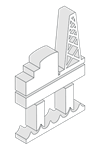 Equipment manufactured to stringent safety requirements requires accurate, cost-effective and traceable processes. Non-renewable resources require exploration in demanding terrains and appropriate surveying tools. Global population growth and urbanisation drive long-term demand for fossil fuels.