Latest innovations
QUANTiC incremental easy to install digital encoder series
The QUANTiC encoder system integrates Renishaw's filtering optics design and interpolation technology to create a high performance, super-compact, digital all-in-one incremental open optical encoder. QUANTiC encoders are easy to install with exceptionally wide installation and running tolerances, along with built-in installation and calibration functions. More detailed diagnostic information can be accessed by using the Advanced Diagnostic Tool ADTi‑100 and ADT View software during installation or for in-field diagnostics and fault finding.
Find out more about QUANTiC encoders.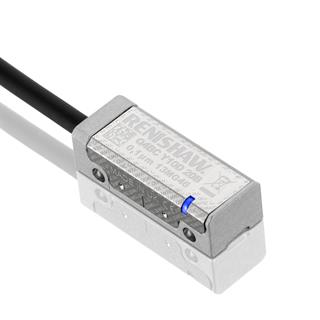 RESOLUTE FS (Functional Safety)
RESOLUTE FS is a true absolute open optical encoder system certified to the following functional safety standards:
ISO 13849:2015 PLd
IEC 61508:2010 SIL2
IEC 61800-5-2:2007 SIL2
Certain machinery safety functions, such as Safety Limited Speed (SLS), require the encoder feedback to be functionally safe. Utilising an encoder system that is already rated for use in these applications can make machine certification significantly easier. Adopting these advanced machine safety functions allows machine builders to make safer machines, capable of higher functionality that reduce set-up times and machine downtime.
Find out more about the RESOLUTE FS series.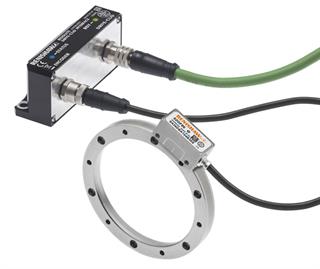 VIONiC™ incremental super compact encoder series, digital output direct from the readhead
The VIONiC series is Renishaw's ultra-high accuracy, all-in-one digital incremental encoder with a wide range of linear and rotary scale options. VIONiC combines Renishaw's market proven filtering optics and advanced interpolation inside the readhead, delivering Sub‑Divisional Error (SDE) of typically <±15 nm and resolutions down to 2.5 nm.
Designed with intuitive auto calibration mode, VIONiC readheads are easy to install. An optional Advanced Diagnostic Tool (ADTi - 100) is available for real-time encoder data feedback during installation or for in-field diagnostics.
Find out more about the VIONiC series.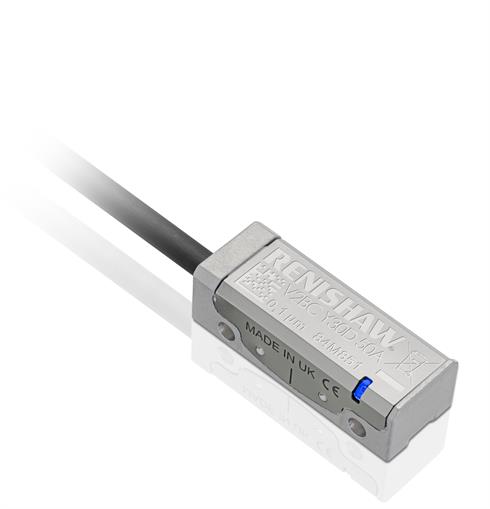 ATOM™ incremental miniature 20 µm and 40 µm encoder series
ATOM is Renishaw's miniature non-contact optical incremental linear and rotary encoder system. Its innovative design combines miniaturisation with leading-edge signal stability, dirt immunity and reliability. This combination is unique in the market place and represents a significant advance in the performance and reliability of miniature encoders.
ATOM systems are simple to install with integrated LED for signal integrity indication.
A range of interfaces is available including high-performance Ti, Ri and the compact PCB ACi interface.
Find out more about the ATOM encoders.