PHS1 legacy probe head
Meets the demanding requirements of "body in white" measurement where fine angular positioning and long reach are needed
2-axis servo operated with a ±184° variable positioning capability in both axes
Long reach up to 750 mm (29.53 in) enables trigger probes to measure otherwise inaccessible features
Automatic probe changing
Repeatable exchange of PHS1 probe heads via KM1 / KM2
Easy interchange with Renishaw's PH10T PLUS / PH10M PLUS motorised heads via a PHA1 or PHA2 probe head adaptor in applications where existing parts need to be inspected without the need to re-write the programs for PHS1
System components
PHS1 head
This is not locked into position in the same manner as an indexing head. Instead, it is driven to approximately the required position and when a probing point is taken, the axes of the head latch simultaneously with the axes of the CMM to give accurate probe readings.
The PHS1 head is controlled directly via a PC interface card in the CMM controller, and requires full integration by the equipment supplier. It has an in-built overtravel protection unit that can be configured to stop the machine in the event of a collision.
An air supply to the head is recommended for axis motor cooling and optimum metrology performance.
HE extension arm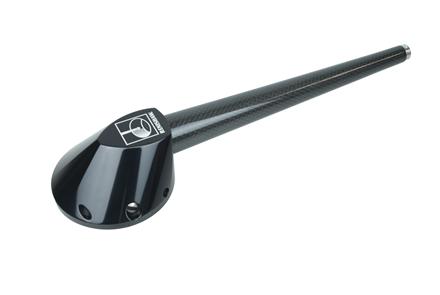 The picture on the right is of the HE 330 extension arm.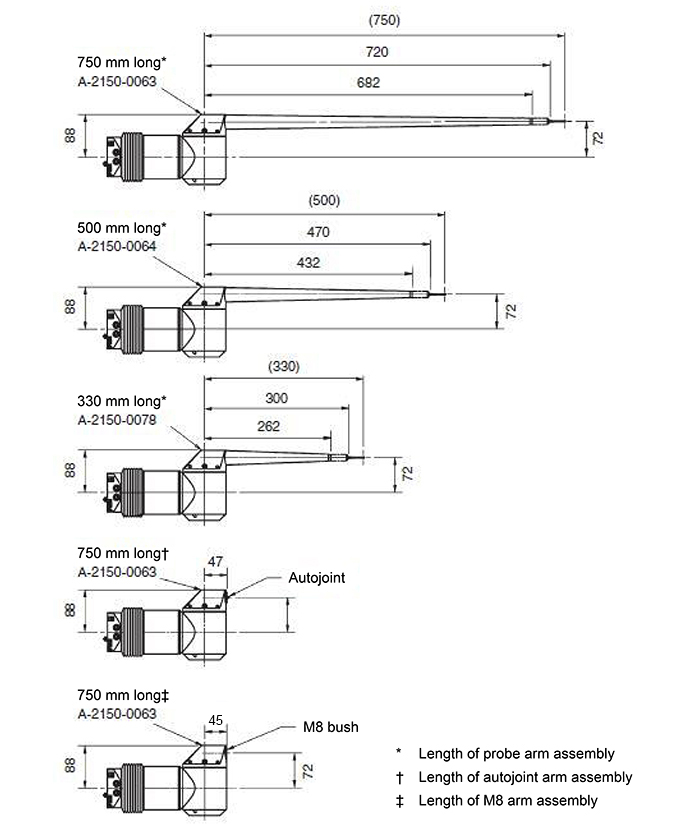 PHA adaptors
PHA1 is fitted to a PH10M PLUS / PH10T PLUS for rapid mounting to KM1 / KM2
PHA2 is fitted to a horizontally installed PH10M PLUS / PH10T PLUS for rapid mounting to KM1 / KM2
Enables programming of existing parts without needing to rewrite programs for the PHS1
PHS1 kinematic mounts
Enable quick fixing of the PHS head to the CMM for fast interchange with other heads
KM1 is designed for through quill cabling
KM2 is designed for round quill cabling
| | |
| --- | --- |
| | |
| KM1 | KM2 |
PHS1 interface card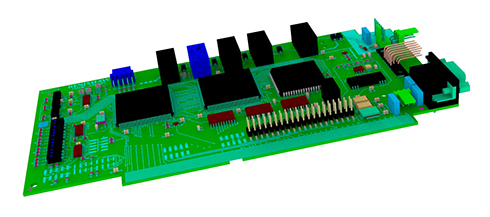 Dimensions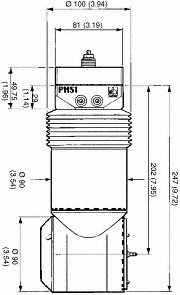 Specification
Operating temperature

+15 °C to +40 °C (+50 °F to +104 °F)

Weight*

<3 kg (6.61 lb)

Carrying capability

Combined probe and extension mass of 1 kg (2.2 lb)

Maximum torque

2 Nm

Mechanical clutch slip

3 Nm ± 0.5 Nm

Movement speed

150 °s-1 maximum,
120 °s-1 typical

Arm rotation angle

D-axis ±184°

E-axis ±184°

Angular resolution

0.2 arc second (equivalent to 0.1 µm at 100 mm radius)

Collision protection

Signal for head protection with kinematic overtravel unit

Suitable head interface

PC interface card

Change rack system

ACR2
| | |
| --- | --- |
| | Part number |
| PHS1 motorised (servo type) probe head kits | |
| PHS1 head kit 1 (including PHS1 head, PHS1 arm kit 1 and ACR2 6 port rack kit) | A-2150-0817 |
| PHS1 head kit 2 (including PHS1 head, PHS1 arm kit 2, KM1 kit and 2 ACR2 port pair) | A-2150-0819 |
| PHS1 head only | A-2150-0815 |
| PHS1 arm kits and accessories | |
| PHS1 arm kit 1 (including 1 × 750 mm arm, 1 × 500 mm arm, 1 × HAM multiwire adaptor arm and 1 × HA-8 M8 adaptor arm) | A-2150-0816 |
| PHS1 arm kit 2 (including 1 × 500 mm arm, 1 × 330 mm arm, 1 × HAM multiwire adaptor arm and 1 × HA-8 M8 adaptor arm) | A-2150-0827 |
| PHS1 arm kit 3 (including 1 × 500 mm arm, 2 × HAM multiwire adaptor arm and 1 × HA-8 M8 adaptor arm) | A-2150-0840 |
| HE750 - 750 mm PHS1 extended arm | A-2150-0063 |
| HE500 - 500 mm PHS1 extended arm | A-2150-0064 |
| HE330 - 330 mm PHS1 extended arm | A-2150-0078 |
| HA-M multiwire adaptor arm for use with PHS1 | A-2150-0065 |
| HA-8 M8 adaptor arm for use with PHS1 | A-2150-0066 |
| PHS1 extension bar wooden box | A-2150-0191 |
| ACR2 autochange rack kits (for use with PHS1) | |
| ACR2 six port rack (including 3 × ACR2 port pair for use with PHS1) | A-1383-0004 |
| ACR2 port pair for use with PHS1 | A-1383-0003 |
| PHS1 interface card | |
| PHS1 interface card kit | A-2150-0824 |
| PHS1 interface card kit (Pantec) | A-2150-7294 |
| PHS1 accessories | |
| PHA1 - PH10 kinematic adaptor kit for use with PHS1 | A-2150-0830 |
| PHA2 - PH10 horizontal kinematic adaptor kit for use with PHS1 | A-2150-0834 |
| PHA3 - PH10MQ PLUS to KM1 quick change adaptor | A-2238-0751 |
| KM1 - through quill cabling kinematic kit for use with PHS1 | A-2150-0831 |
| KM2 - around quill cabling kinematic kit for use with PHS1 | A-2150-0832 |
| PL104 - 30 m power cable | A-2150-0481 |
| PL105 - 30 m comms cable | A-2150-0482 |
| PL106 - 30 m probe cable | A-2150-0483 |
| PL107 - 30 m overtravel cable | A-2150-0484 |
| PHS1 positronic connectors kit | A-2150-0836 |