Configurable environment
The MODUS interface is highly user-configurable, allowing you to tailor the screen layout to suit the programming, measuring or reporting task that you are doing.
Tailored to suit you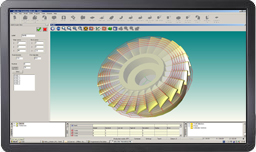 MODUS features a user-configurable Windows® interface that comprises multiple activity-based workspaces, each in its own separate window. This provides tremendous flexibility in the layout and of the software, including the option to use two screens simultaneously.
Rapid program execution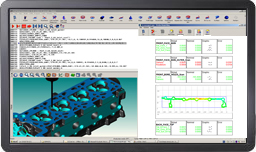 Renishaw's engineers have optimised all aspects of the software for rapid execution, including re-drawing and refreshing graphics, execution of DMIS commands, data analysis and real-time reporting, resulting in reduced inspection times.
CMM inspection products information