MRS2 modular rack system
The MRS2 modular rack system is a versatile probe and stylus changing solution for Renishaw sensors.
MRS2 is available in a variety of leg and rail lengths to allow it to be configured to various applications. In instances where CMM working volume is at a premium, or there is a need to carry large numbers of probes and styli, additional rails can be added to MRS2 to create multi-tier racks.

The rail is compatible with:
ACR3 (autochange rack)
RCP2 (change port for RSP2 and RSP3-6 stylus holders)and RCP TC-2 (thermally controlled REVO change port for REVO probes)
SFA and SFCP (for REVO surface finish probe)
One tier rack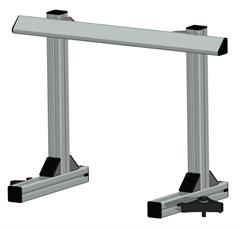 Two tier rack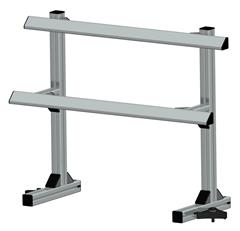 Three tier rack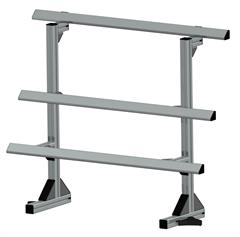 MRS2 options
Rails
MRS2 rails are available in lengths of 400 mm, 600 mm or 1000 mm.
Legs
MRS2 legs are available in lengths of 200 mm, 400 mm, 600 mm and 800 mm.
Extended warranty
A 3-year warranty is available for your new CMM products during the first 3 months from purchase. Contact your vendor.
You may also be interested in...
You are currently looking at the MRS2 modular rack system; you may also want to learn about the the range of change ports for REVO RSP2 and RSP3, SP80, SP600 or SP25M...