OMP600 high-accuracy machine probe
For workpiece inspection and job set-up on medium to large machining centres and multi‑tasking machines.
Unrivalled 3D accuracy and repeatability.
Reliable modulated optical transmission.
Outstanding performance for less scrap and higher profits.
The OMP600 is a compact, high-accuracy touch probe that offers all the benefits of automated job set-up as well as the ability to measure complex 3D part geometries on CNC machining centres, including multi-tasking machines.
With patented strain gauge technology and interference-resistant optical transmission, the OMP600 provides superior performance found in all Renishaw high-accuracy probes.
The RENGAGE technology family
Reduce scrap, enhance productivity and increase profits – Renishaw machine tool probes can keep your machining process under control.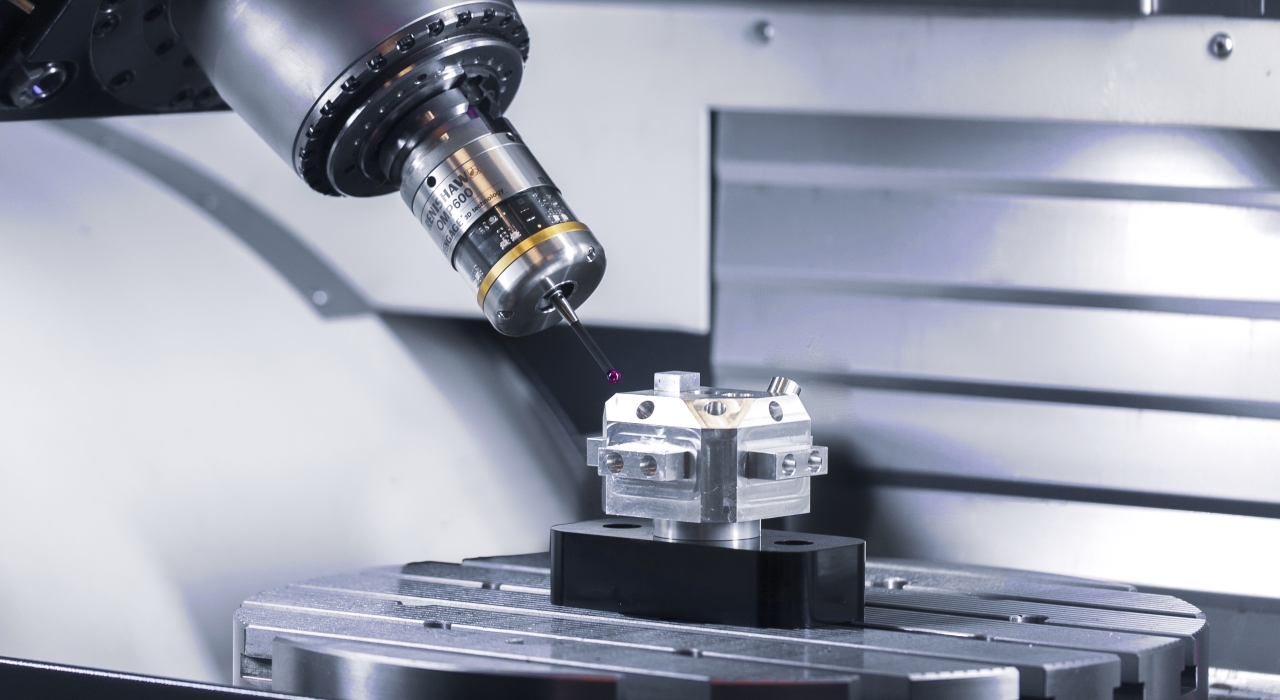 Superior 3D accuracy
Delivers unrivalled submicron performance when measuring complex 3D shapes and contours.
Ultra-low trigger force
Unmatched low trigger force for delicate work helps eliminate surface and form damage.
Robustly engineered
Robust, even in the harshest environments, providing reliable measurement and long service life.
Inspect difficult parts
Improved accuracy when using long and custom styli means difficult parts can be measured with ease.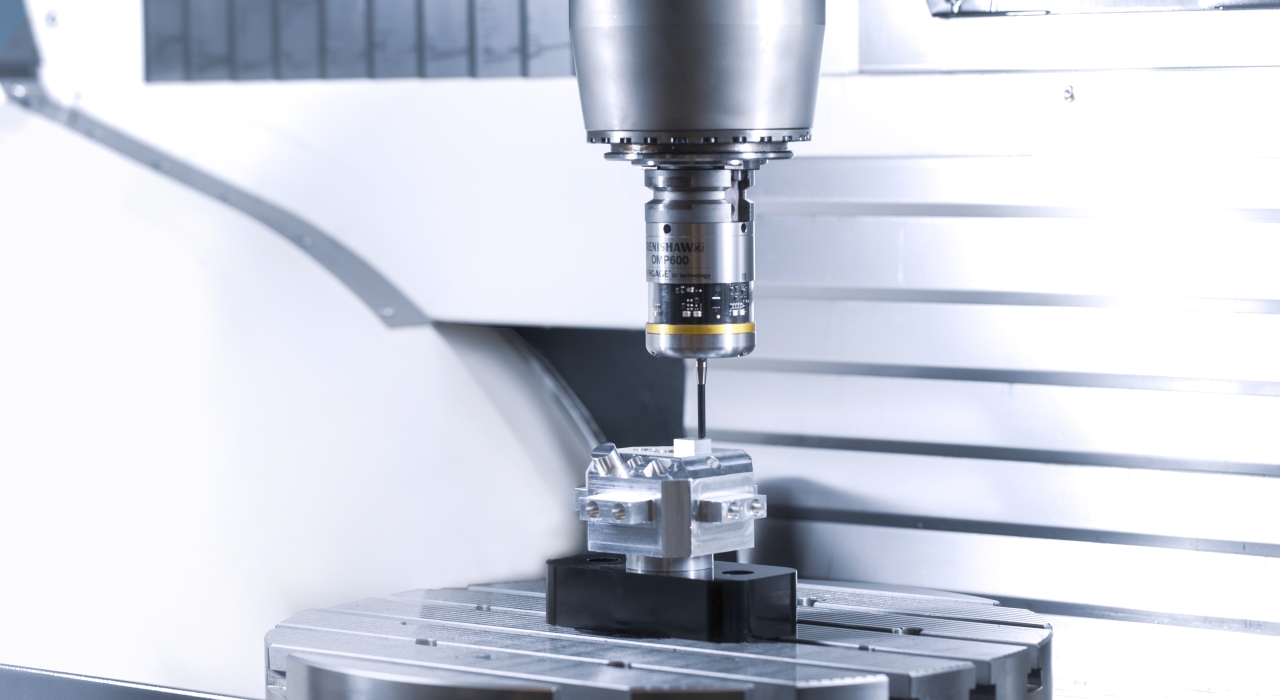 0.25 µm 2σ
Unidirectional repeatability
±1.00 µm
3D lobing in X, Y and Z
0.15 N
Ultra-low stylus trigger force in XY
Interference-resistant optical transmission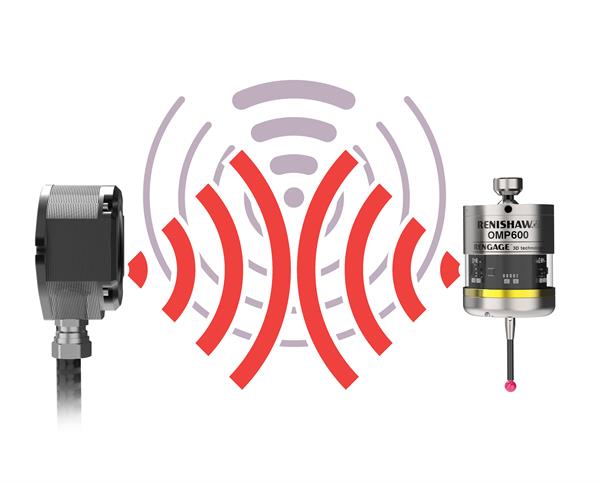 Optical systems require a clear 'line-of-sight' between the probe and receiver, meaning they are most suited to small and medium machines without complex fixturing.
A Renishaw optical transmission system uses infrared technology for communication between the probe and the CNC control.
The probe receives machine control signals and transmits status signals. In operating mode, it transmits probe information, including battery status, to the receiver.
Renishaw systems use modulated optical transmission to reject light interference from other sources and ensure reliable communications.
Systems can be optimised for the needs of smaller machine tools and up to three probes can be used with a single interface.
3D measurement with RENGAGE™ technology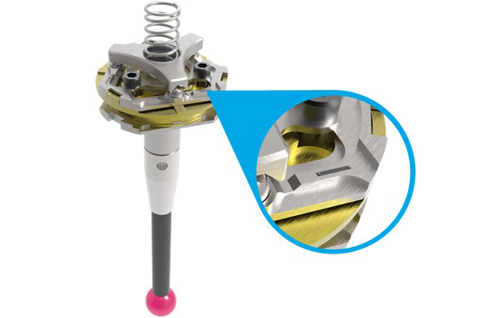 RENGAGE™ technology, combines proven silicon strain gauge technology with ultra-compact electronics – allowing on-machine probing systems to achieve outstanding 3D measurement capability and submicron repeatability.
As the strain gauges are independent from the kinematic mechanism, probes with RENGAGE technology have an ultra-low trigger force – providing exceptional measurement accuracy as well eliminating the possibility of surface and form damage.

Optical receiver/interface
The optical receiver/interface conveys and processes signals between the inspection probe and the CNC machine controller.
OMP600 inspection probe
A 60 mm diameter touch-trigger inspection probe, equipped with RENGAGE™ technology for high-accuracy measurement.
Styli
A range of solid high modulus carbon fibre styli has been developed for use specifically with strain gauge probes. These styli are designed to minimise pre-travel variation and improve the accuracy of the probe.
Next steps
Contact your local sales representative if you think the OMP600 is right for you.
The Renishaw advantage
At Renishaw, we enjoy an excellent reputation for offering strong support to our customers through a network of over 70 service and support offices worldwide.
Get technical support, training and advice or purchase spares and accessories from our well-stocked Online store.