Tool setting arms for CNC machines
Make high-precision machining easy with our range of tool setting arms for CNC machines. Designed to take tool setting to the next level, our innovative products set the standard for efficiency and accuracy.
Precision-engineered tool setting arms
Renishaw offers an extensive range of tool setting arms, engineered specifically for turning and grinding applications. These provide a rigid and repeatable platform to accurately perform tool setting, broken tool detection, and part inspection.
Each product in our collection addresses specific challenges in the manufacturing process. Whether it's a manual tool setting arm for flexibility, an automated arm for high-volume production, or a custom solution for unique applications, we have the ideal product to enhance your operations.
Make tool setting on lathe and grinding machines easy, with more precision and reliability than ever before. Explore our portfolio and find the perfect tool setting arm for your manufacturing operations.
Find the perfect tool setting arm for your manufacturing operations
HPRA

HPPA

HPMA

HPMA-X

HPGA

Operation

Manual
(removable arm)


Manual
(pull down arm)


Motorised

Motorised

Motorised

Tool setting

⚫

⚫

⚫

⚫

⚫

Automated

⚪

⚪

⚫

⚫

⚫

Broken tool detection

⚪

⚪

⚫

⚫

⚫

Part inspection

⚪

⚪

⚪

⚪

⚫

Probe options

RP3

RP3

RP3

RP3

RP3, LP2, MP250

System repeatability

5 μm 2σ*
8 μm 2σ**

5 μm 2σ*
8 μm 2σ**

5 μm 2σ*
8 μm 2σ**

8 μm 2σ

3 μm 2σ***

IP rating

IPX8

IPX8

IPX8

IPX8

IPX8

Optimised for...

Use on multiple different machines for great flexibility

Use on demand for quick and accurate tool setting

Automating tool setting and breakage detection, enabling high-volume and productive machining

Extra-large machines, supporting multiple probes for multi-tool setting and breakage detection operations

Ultra-high repeatability in extremely harsh environments, with part inspection capability
* 6 in - 15 in chuck arms
** 18 in - 24 in chuck arms
*** Tested with LP2. Repeatability improvements are possible when using an MP250.
Improve process control and flexibility with HPRA and HPPA
HPRA
The high-precision removable arm (HPRA) offers flexible and efficient tool setting across multiple machines. Engineered to boost your lathe tool setting capabilities, while still giving you direct control over the process.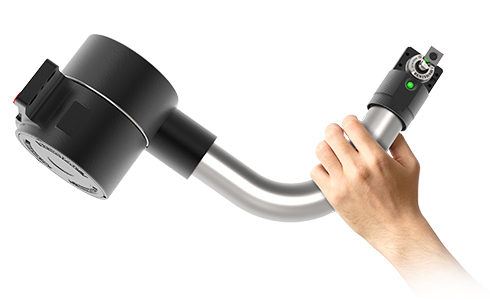 HPPA
Step-up your tool setting performance with the high-precision pull-down arm (HPPA). Purpose-built for manual tool setting on lathes, HPPA brings process control to your tool setting operations.
Automated tool setting arms
Maximise productivity with HPMA and HPMA-X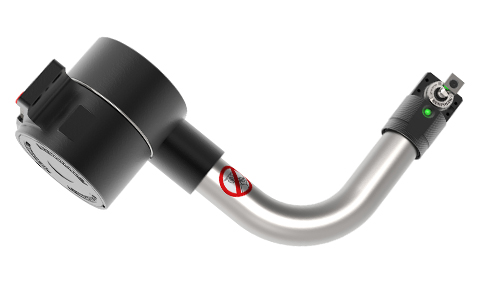 HPMA
Redefine machining efficiency with the high-precision motorised arm (HPMA), an automated tool setter that unlocks your machines' productivity potential. With precise accuracy, repeatability, and tool breakage detection, the HPMA ensures reliable and efficient lights out machining, without the need for operator intervention.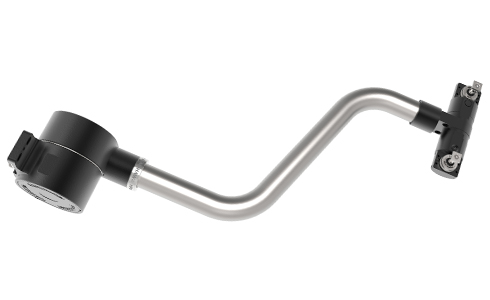 HPMA-X
Scaling up automation for extra-large machines, the high-precision motorised arm X (HPMA-X) can control even the most expansive operations. Customisable to your requirements, the HPMA-X guarantees precision and repeatability, and supports both single and dual probe capability.
Specialist tool setting arm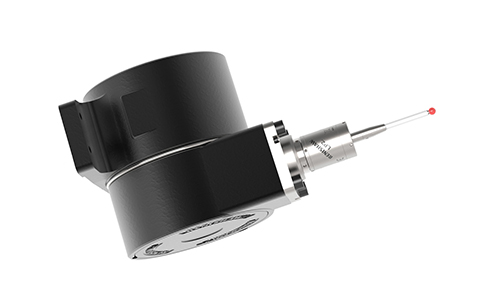 HPGA
Discover unrivalled 3-axis precision with the high-precision generic arm (HPGA), built for tough environments. For grinding machines and lathes, enable fast and accurate workpiece inspection and tool setting. Custom designed to your specification and compatible with a variety of Renishaw probes.
Tool setting arm package components: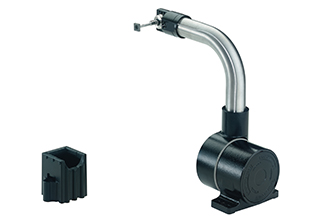 High-precision arm
The arm introduces the probe into the working environment with repeatable precision.
Hard wearing mechanism for reliable motion.
Robust and long-lasting kinematic locking mechanism.
Durable, even within harsh machining environments.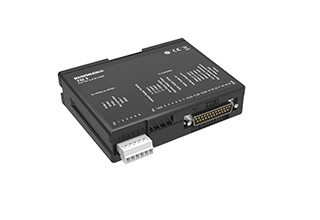 Interface
A robust and easy-to-install interface, which relays signals and power between the arm and the machine tool controller.
TSI 2 (and variants) with non-motorised arms.
TSI 3 (and variants) with motorised arms.
HSI with MP250 as an additional interface alongside chosen TSI unit.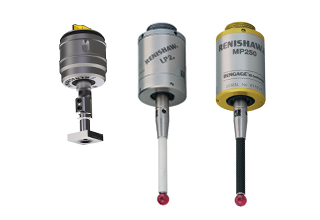 Probe
A highly repeatable Renishaw probe, engineered to make high-precision measurements, even in harsh environments.
Customised precision to your specification

We understand the importance of the right tool for the job. If we don't have a standard product which can meet your requirements, we offer a custom design service to ensure the best performance for your machine. Our skilled engineers are here to partner with you to design and manufacture the best solution for your application.
With Renishaw, you get more than just a product, you gain access to years of unrivalled expertise in tool setting products.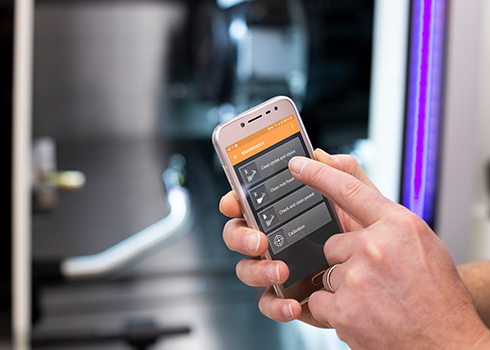 Our dedicated app provides interactive support for our entire range of high-precision tool setting arms. The app makes configuration, maintenance and troubleshooting tasks simple, with easy-to-follow animations and step-by-step instructions.
Features and benefits:
Supports HPMA-X, HPMA, HPPA and HPRA high-precision tool setting arms
Easy-to-follow animations and step-by-step instructions
Includes arm and RP3 configuration, maintenance and troubleshooting tasks
Frequently asked questions
Q: What is a tool setting arm and how does it work?
A tool setting arm is a precision device used within turning and grinding machine operations. The arm supplies a rigid and repeatable platform for a Renishaw probe to make measurements. This probe measures tool dimensions with high precision and relays them back to the CNC machine controller. This process minimises human error by automatically applying tool offsets, optimising the overall efficiency and accuracy of the machining process.
Q: Will a tool setting arm fit my machine?
We have a standard range of arms which fit a large variety of vertical and horizontal lathes, turning centres with chuck sizes from six in (150 mm) to 24 in (610 mm), and tooling sizes from 16 mm to 50 mm. If your machine falls outside of these ranges, we offer custom designed arms to improve performance and unlock your machine's full potential.
Q: Which tool setting arms are best for high volume production?
Each Renishaw high-precision arm enhance tool setting efficiency and accuracy. However, for high-volume lights out machining, our HPMA, HPMA-X, and HPGA are recommended. These arms can be automated for tool setting and broken tool detection, ensuring consistent and reliable operations.
Looking for support?
Contact us or visit our technical support library for installation manuals, user guides and compliance information.
Next steps
To request more information or buy, submit a contact form to speak with your local office.