EMO Hannover 2019
Take a look at what we showcased at EMO Hannover 2019.
Smart technologies driving tomorrow's production
At EMO Hannover 2019 Renishaw showcased its smart technologies and intelligent process control solutions across three stands. These include high-speed, multi-sensor measurement systems for CMMs; high-accuracy and high-speed products for machine tool probing; flexible shop-floor gauging systems; new calibration and encoder innovations for machine builders; and new additive manufacturing solutions.
Visitors were able to discover Renishaw's diverse portfolio of technologies for smart manufacturing and witness the benefits of Industry 4.0 in action, including process automation and innovations in collecting and managing actionable data about devices, processes and parts.
Showcased at EMO Hannover 2019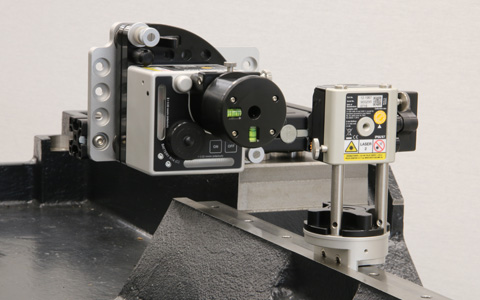 New alignment laser system
Renishaw's new XK10 alignment laser system has been developed to measure geometric and rotational errors of machine tools. It can be used on linear rails to ensure that they are straight, square, flat, parallel and level, as well as to assess spindle direction and coaxiality of rotary machines. Live error readings allow adjustments to be made to the machine during the alignment process.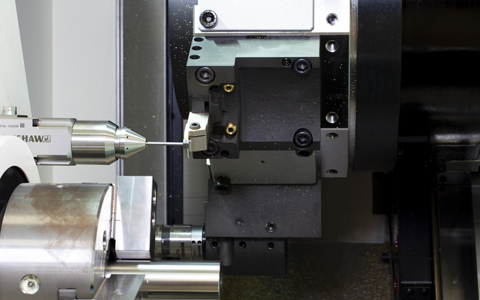 New tool setting solutions
Renishaw will launch its new APCS-45 tool setting probe. Complementing the APCA-45 launched earlier this year, the new APCS-45 features an alternative protective stylus cover mechanism, enabling fitment on machines that have limited control options.
Find out more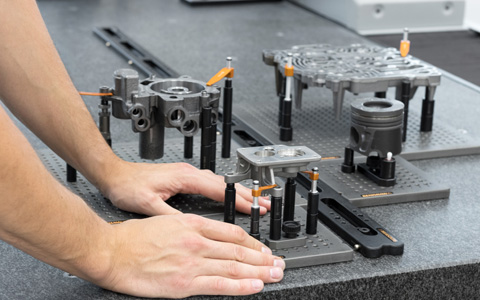 New range of metrology fixtures
Renishaw will be showcasing its latest range of metrology fixturing - the QuickLoad™ rail system. It has been developed for use on co-ordinate measuring machines and provides a secure workholding position when used in conjunction with QuickLoad base plates.
Find out more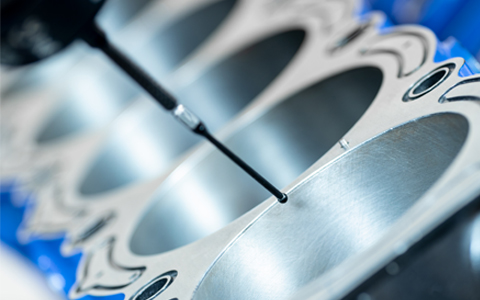 New OPTiMUM™ diamond styli
Renishaw's new OPTiMUM diamond styli range has been specifically developed for use within metrology applications that require a hard-wearing stylus. The principal advantage of its diamond coated spheres is that they will maintain their roundness and will not suffer material 'pick up' or premature wear when scanning abrasive materials or soft alloys.
Find out more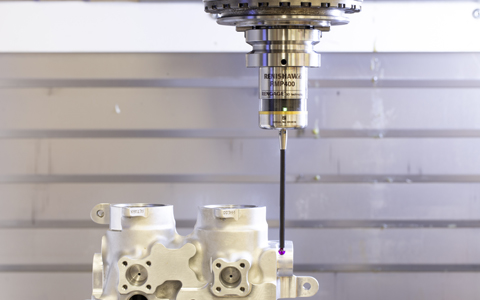 Minimise cycle time, maximise productivity
The RMP400 joins the RMP600, OMP400, OMP600 and MP250 as part of Renishaw's range of machine tool probes with RENGAGE™ technology. All the probes in the range can benefit from SupaTouch technology which intelligently optimises on-machine probing cycles.
Find out more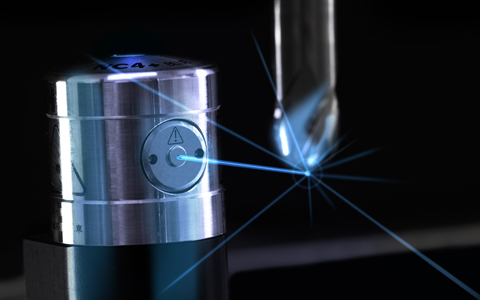 New non-contact tool setting
Building on the success of its enhanced NC4 range of tool setters launched at EMO Hannover 2017, Renishaw will launch the NC4+ Blue – its latest evolution of the non-contact tool setter, delivering a step-change in tool measurement accuracy.
Find out more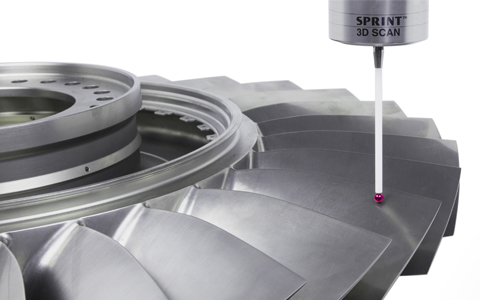 On-machine scanning solutions
On-machine scanning will be one of many smart factory process control solutions demonstrated by Renishaw at EMO 2019, which are proven to help machine shops across many industries transform their production capabilities.
Find out more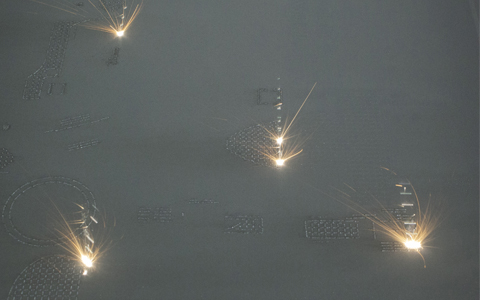 Productivity without compromise
With a dedicated additive manufacturing (AM) stand, Renishaw will demonstrate its range of products for high-quality, productive AM technologies, including its latest system - the four-laser RenAM 500Q.
Find out more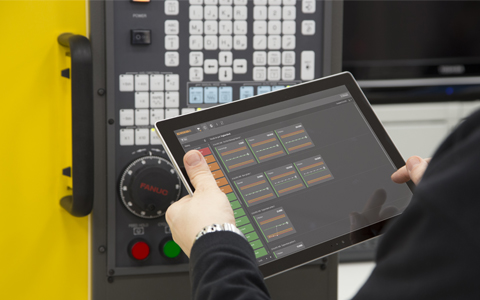 A smart app for smart factories
Renishaw will introduce an enhanced version of its Reporter on-machine probing app, complete with MTConnect data streaming capability, at EMO Hannover 2019.
Reporter is a real-time process monitoring app which generates highly-visual, graphical representations of measurement data.
Find out more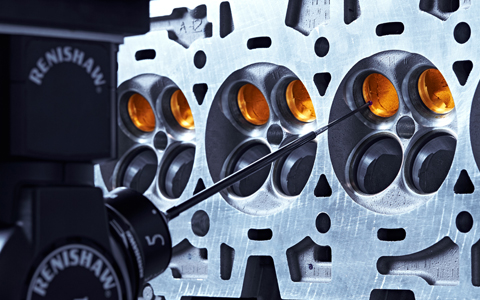 High performance 5-axis CMM measurement
At EMO Hannover 2019, Renishaw will be showing a new extended range of surface finish measurement probe modules for use with its REVO® 5-axis measurement system for CMMs, plus new functionality for MODUS metrology software.
Find out more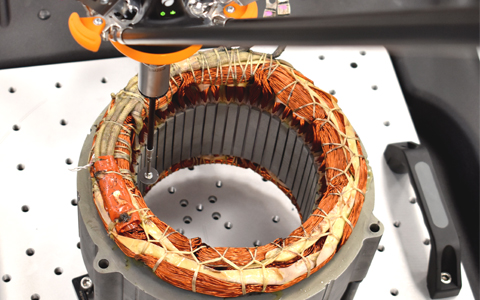 Automotive manufacture benefits from Equator™ gauge
When you visit Renishaw at EMO Hannover 2019 you will see multiple Equator systems gauging a range of electric vehicle (EV) and hybrid engine and transmission components. The same parts that Equator systems are gauging '24/7' in factories around the world.
Find out more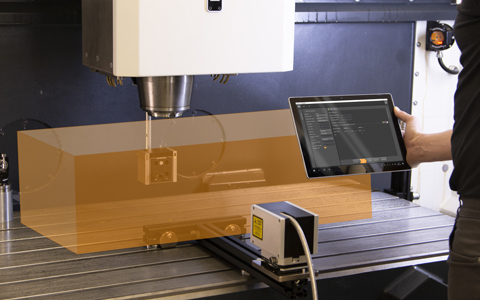 Compensate software simplifies volumetric compensation
Renishaw Compensate is a new addition to the CARTO software suite. It allows users of the XM-60 multi-axis calibrator to apply volumetric compensation to machine tools in a rapid and straightforward process.
Find out more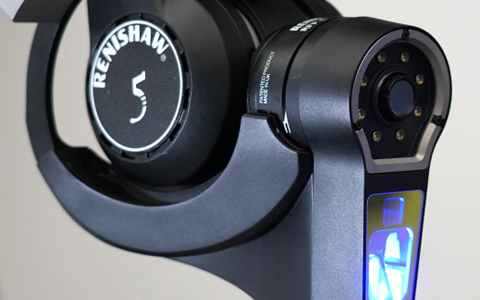 New RFP fringe probe for the REVO 5-axis system
Renishaw is pleased to announce the launch of the new RFP fringe probe for use with the REVO 5-axis measurement system on co-ordinate measuring machines (CMMs). The RFP probe increases the multisensor capability of the REVO system by adding non-contact structured light inspection to the existing product range.
Find out more
Connect, share and comment
Keep up-to-date with the latest news around EMO Hannover 2019 on your preferred social media networks. Feel free share our content too.
For further images, videos, company biographies or information on Renishaw and its products, visit our Media Hub.