Productivity+™ partners and integrators
Productivity+ provides a simple-to-use programming environment for spindle probe and tool setting cycles.
The Productivity+™ API is available for CAM vendors to integrate into their own software applications, providing their users with the ability to directly incorporate Renishaw measurement and inspection probe routines and in-process decision making into machining programs.
Key partners and integrators
Janus Engineering
As a certified solution partner, Janus Engineering supports manufacturing companies in the integration, optimization, individualization and training for Siemens NX PLM solutions. Where others see limits to what is possible, Janus Engineering create solutions for increased efficiency in manufacturing. In over 30 years of actively using NX they have gathered a unique wealth of experience, which they use every day in their team and continue to expand for their customers. As a result, the production possibilities of tomorrow emerge from good ideas, perfect processes and the right tools.
For more information visit www.janus-engineering.com or email info@janus-engineering.com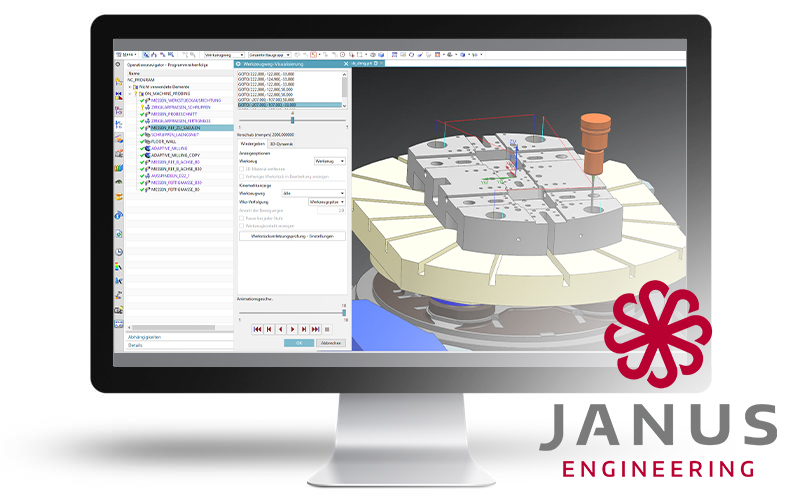 Mastercam
As an industry leader for more than 35 years, Mastercam takes pride in meeting the demanding needs of their customers by providing excellent products at affordable prices. Their strategy is to combine superior software programming with practical shop floor experience. Mastercam offers CAD/CAM software tools for a variety of programming needs, from basic to complex and has provided innovative and flexible solutions to more than 250,000 installations worldwide in the moldmaking, automotive, aerospace, and consumer industries.
For more information visit www.mastercam.com or email marketing@mastercam.com